Find more resources in your city!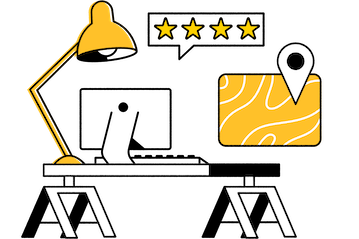 Start Exploring
Should your business be here?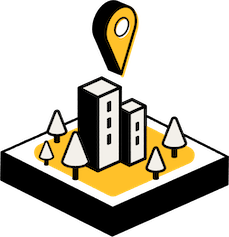 Add your business
What to look for when selecting a senior financial advisor in San Diego
Looking into San Diego financial advisors for seniors can feel overwhelming, especially if you aren't sure what you should be looking for. We recommend starting with the basics. What does your loved one need? If they enjoy following financial news and playing the stock market, their advisor could be somebody to bounce ideas off of. If they have no interest in the market, your loved one may be better served by a senior financial advisor in San Diego who allows them to take a hands-off approach.
Either way, meetings should take place on your loved one's terms whether that means regular phone calls, virtual discussions, or face-to-face get-togethers in an office. Your loved one should also be able to dictate when they meet their advisor. Seniors don't always have the busiest social calendars, which makes it even more important that they make it to all of their appointments. Finally, verifying any credentials or professional certs is always a good idea.
Facts and figures about senior financial advisors in San Diego
How much should seniors save for retirement in San Diego?
Nobody knows exactly how long they'll live or what expenses they'll have per year, so seniors may struggle to set a savings target. We don't know exactly how much your loved one will need, but the following chart uses WorldPopulationReview.com data to compare the cost of retirement in California to the national average:
| | Savings Required to Live Comfortably | Average Retirement Age | Average Life Expectancy | Average Yearly Expenses |
| --- | --- | --- | --- | --- |
| USA | 947819.32 | 64 | 78.2 | 54708.22 |
| California | 1456286 | 64 | 81 | 71809 |
California is an expensive state, so it makes sense that the cost of retiring there is higher than average. This makes saving for retirement more difficult, but not impossible. A San Diego financial advisor for seniors can help your loved one create a plan that provides financial stability even in California.
How much might seniors in San Diego have saved for retirement?
While most Americans understand the importance of saving for retirement, many of us allow it to fall by the wayside in favor of other priorities. The result is underfunded retirement portfolios. The following statistics from CNBC reveal how much seniors in two age brackets (60-69 and 70-79) have in their retirement accounts:
Nearly three in 10 seniors between the ages of 60 and 69 have less than $50,000 in the bank, and it only falls to 20% for seniors between the ages of 70-79. Both of those figures are too high, so please use our resources to find your loved one a great senior financial advisor in San Diego who can help them avoid becoming a statistic.
Why it's important to work with a trustworthy financial advisor in San Diego
Scam artists and other tricksters love to target seniors because they can be stubborn about asking for help, may be technologically challenged, and often don't have the social networks of their younger counterparts. A San Diego financial advisor for seniors can protect your loved one from their plots and help ensure that their retirement savings go toward living it up in their golden years.
Scammers may also masquerade as financial advisors, but you can find them out through thorough research. Unbiased information sources such as the RIA and Seasons are preferred since unscrupulous individuals may purchase reviews and referrals on other platforms.
Financial advisors for seniors in San Diego
Talking finances can be a difficult discussion, but watching your loved one struggle to make ends meet is even more difficult. A financial advisor can help the senior in your life plan for their future without your direct involvement, making for a best-case scenario. Please make the most of the resources we provide.