Find more resources in your city!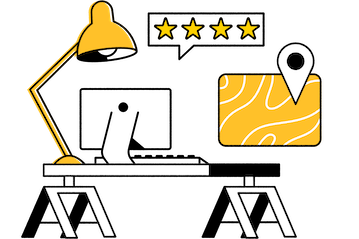 Start Exploring
Should your business be here?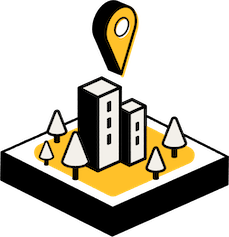 Add your business
What to look for when selecting a senior financial advisor in San Antonio
It helps to realize that not all senior financial advisors are the same. You want your loved one to work with a certified professional senior financial advisor who specializes in helping seniors plan to live on a fixed income, budget for long- and short-term healthcare costs, and invest in retirement accounts. You should also encourage the senior to work with a financial advisor who works as a fiduciary and charges flat fees for their services. This way, they are legally required to put your loved one's needs first in all their interactions. You can check the credentials of potential senior advisors on the NAPFA website.
Once you have chosen potential advisors, take your loved one to visit and interview them. Check their references by talking to other seniors or their families who have used their services to find out how the advisor worked with them. Make sure to come to an agreement on the advisor the senior chooses since you will likely both have dealings with them at different points in time.
Facts and figures about senior financial advisors in San Antonio
How much should seniors save for retirement in San Antonio?
San Antonio financial advisors for seniors can help your aging loved one plan for their retirement by creating a plan to have the necessary amount in savings by the time they reach retirement age. The World Population Review published a study that compares the cost of retirement in Texas compared to the national average.
| | Savings Required to Live Comfortably | Average Retirement Age | Average Life Expectancy | Average Yearly Expenses |
| --- | --- | --- | --- | --- |
| USA | 947819.32 | 64 | 78.2 | 54708.22 |
| Texas | 765223 | 65 | 78.5 | 47236 |
As you can see, the cost of living in retirement in Texas is lower than the national average, which can work well for seniors in San Antonio. With the help of a professional senior financial advisor, your loved one can plan their savings to meet this goal. If they're coming to the game late, their advisor can help them make up the difference with the right financial planning products.
Does confidence in finances increase when working with a financial advisor in San Antonio?
There's more to working with a senior financial advisor in San Antonio than planning for retirement savings. Your loved one's advisor can help them clarify how to balance their spending now and saving for later, set specific goals for the near future, and create financial plans that are made to endure market ups and downs, according to Northwestern Mutual.
As you can see, seniors definitely feel more financially secure when they work with a qualified senior financial advisor in Texas. This feeling of security enables them to enjoy their retirement years more than people who don't work with a financial advisor. By finding a financial planner that specializes in matters that seniors deal with, you are providing your loved one with peace of mind as they age in place.
Why it's important to work with a trustworthy financial advisor in San Antonio
Seniors are the most likely group of people to be targeted by financial exploitation scams. One reason is because of the cognitive decline that may be due to a disease or just the natural aging process. Another reason is that the relative wealth of older generations tends to tempt scammers, especially when combined with perceived cognitive decline. The trend toward having seniors be responsible to manage their own retirement savings also contributes to their being targeted. Without a buffer to their finances, they are able to make decisions about their money that are not in their best interest. These reasons indicate why working with a professional, reliable San Antonio financial advisor for seniors is essential for your loved one as they age.
Financial advisors for seniors in San Antonio
When your loved one works with a certified professional senior financial advisor in San Antonio, they can age in place with the confidence that they will have the funds they need and that they are safe from financial exploitation. You can start your search for the best senior financial advisor by reviewing our free and unbiased listings today.