Find more resources in your city!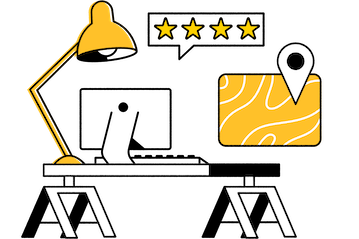 Start Exploring
Should your business be here?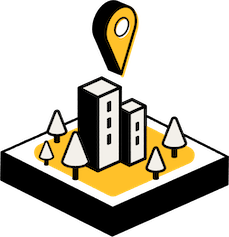 Add your business
How much should seniors save for retirement in Richmond?
While the figures below show that retired seniors in the state of Virginia are able to comfortably live on less compared to the national average for required savings, the reality is that many seniors have not saved even close to this much by the time they have reached retirement age.
| | Savings required to live comfortably | Average retirement age | Average life expectancy | Average yearly expenses |
| --- | --- | --- | --- | --- |
| USA | $944,280 | 64 | 78.2 | $54,700 |
| Virginia | $884,833 | 65 | 79.1 | $52,295 |
Far too many seniors retire with far less than they need to cover their yearly expenses and struggle to afford their basic necessities as a result. Enlisting the expert help of a senior financial advisor in Richmond or Petersburg can ensure that your loved one never finds themselves in this position.
Does senior confidence in finances increase when working with a financial advisor in Richmond?
Growing old can make a lot of seniors feel as though they are starting to lose control over their bodies and their minds, and that their autonomy is being encroached on more and more. Working with a senior financial advisor in Richmond can help your senior feel more in control of their lives and the direction they are headed.
A financial advisor can help better your senior's financial help by showing them how to save money by cutting down spending on things they don't need and making small changes that will yield positive results over time. It can also help them to set financial goals to help ensure their financial security in the years to come.
What to look for when selecting a senior financial advisor in Richmond
First, think about the services that would best meet your loved one's needs, and then home in on those Richmond financial advisors for seniors that offer them. Once you have created a short list of potential advisors, make sure to vet them thoroughly because seniors are especially vulnerable to scammers and unethical business practices. Check their ratings with consumer agencies like the Better Business Bureau and whether they are in good standing with relevant professional bodies. Don't be shy to ask for references but be sure to also ask whether there is any contractual relationship between them involving compensation in exchange for positive reviews. Talk to as many potential financial advisors as possible to better enable you to compare offerings and rates. It's always a good idea to ask whether they have prior experience working with seniors and whether they have worked with clients in the same circumstances as your loved one. For more information, consult our comprehensive guide to choosing a financial advisor for seniors.
Financial advisors for seniors in Richmond
Working with a Richmond financial advisor for seniors is one of the best ways to ensure that your loved one is financially secure and able to enjoy their golden years in comfort and with their dignity fully intact. Let Seasons be your trusted guide as you search for the right professional to cater to your senior's needs.