Find more resources in your city!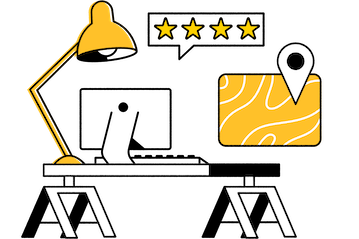 Start Exploring
Should your business be here?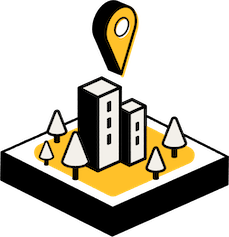 Add your business
What to look for when selecting a senior financial advisor in Raleigh-Durham
While finding an advisor who is right for your loved one can be a challenge, there are a few rules of thumb to follow. First, you should look for a Raleigh-Durham financial advisor for seniors who has the right skills and experience to meet your needs. Some advisors may have a certification for senior financial planning, such as a CSA. You'll want to ask about their experience managing finances for someone in a similar situation to your loved one, taking into account any current health issues, income, savings, and more.
When you talk to a senior financial advisor in Raleigh-Durham, also look into their reviews and ratings. Do they have references they can provide? Talk to those people and be sure to check if they receive any consideration for their endorsement. Doing some homework early on can help you protect your loved one's finances so they have security and comfort as they continue to grow older.
Facts and figures about senior financial advisors in Raleigh-Durham
How much should seniors save for retirement in Raleigh-Durham?
One of the bigger challenges a Raleigh-Durham financial advisor for seniors has to consider is keeping enough money around for expenses throughout the retirement years. Recently, World Population Review looked into how much money seniors really need to get by. Below, you'll see what seniors in North Carolina need compared to the national average.
| | Savings Required to Live Comfortably | Average Retirement Age | Average Life Expectancy | Average Yearly Expenses |
| --- | --- | --- | --- | --- |
| USA | 947819.32 | 64 | 78.2 | 54708.22 |
| North Carolina | 865499 | 63 | 77.8 | 48733 |
While North Carolinians face lower expenses than many people in other parts of the country, they still need a significant amount of money either available or generated through pensions, Social Security, and other forms of income. Raleigh-Durham financial advisors for seniors can help your loved one figure out where this money is going to come from so that their nest egg can continue to grow for future needs.
How many Raleigh-Durham seniors might rely on pensions?
Pension programs, IRAs, Social Security, and similar programs and financial products exist to provide some income to retirees after their working years are over. These sources of income can help, but they are often not enough to meet expenses. Here's some information from Personal Capital regarding who is getting a pension and how much they get each year:
Fewer Than 31% of Retirees have a Defined Pension Plan
The Median Annual Pension Benefit for a Private Plan is $9,262
The Median Annual Pension Benefit for a Federal Government Plan is $22,172
The Median Annual Pension Benefit for a Railroad Worker Plan is $24,592
As you can see, even someone earning a government pension makes less than have of what they need to meet their annual expenses in North Carolina. This is where a Raleigh-Durham financial advisor for seniors comes in handy, helping you and your loved one manage other income sources and savings to live as comfortably as possible.
Why it's important to work with a trustworthy financial advisor in Raleigh-Durham
When you select a Raleigh-Durham financial advisor for seniors, it's critical that you go with someone you can trust. Seniors tend to be at risk for a lot of financial pitfalls, from misappropriation of funds and price gouging to scams that prey on those who are less technically inclined. You and your loved one need peace of mind, so you'll want to go with someone who has a strong track record and who can talk openly about these issues. A financial advisor can make the difference between a comfortable retirement lifestyle and struggling to make ends meet, so make sure it's someone you feel like you can trust.
Financial advisors for seniors in Raleigh-Durham
At Seasons, we take pride in providing our audience with the advice, information, and access to resources they need to help aging loved ones preserve their security, comfort, and sense of independence. A senior financial advisor in Raleigh-Durham is likely to be a big part of aging gracefully for people living in the area. Check out our Raleigh-Durham financial advisors for seniors reviews for more help.