Find more resources in your city!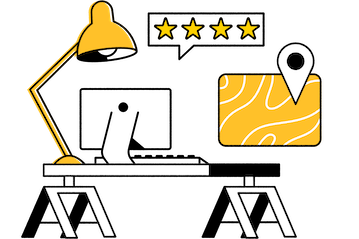 Start Exploring
Should your business be here?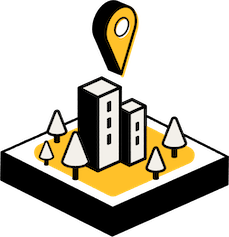 Add your business
How much should seniors save for retirement in the Quad Cities?
It's easiest to set goals when you have something specific to strive for, but retirement planning makes that difficult since nobody knows exactly how long they will live or what their final expenses might look like. The best thing you can do is look at aggregate data as a rough estimate, and WorldPopulationReview.com does so below:
| | Savings required to live comfortably | Average retirement age | Average life expectancy | Average yearly expenses |
| --- | --- | --- | --- | --- |
| USA | $944,280 | 64 | 78.2 | $54,700 |
| Iowa | $820,698 | 65 | 79.4 | $47,494 |
Iowa's retirees might not need quite as much as their counterparts in other states, but it's still a substantial sum. A Quad Cities financial advisor for seniors can help your older adult with everything from budgeting to managing their investment portfolio, helping them prepare for whatever the future may hold.
Why are Quad Cities seniors and others expecting to work past age 65?
While some seniors continue to work because they enjoy getting out of the house and seeing people or love what they do, others must work just to make ends meet. The following survey conducted by Northwestern Mutual reveals the three most commonly cited reasons why a senior might continue to work after reaching age 65:
Will keep working after 65 because they don't have enough money
Will keep working after 65 because they don't feel social security benefits will cover their needs
Will keep working after 65 because of rising costs including healthcare
Your senior should be encouraged to continue working if that's what they want to do but not forced into anything. If your loved one would prefer not to work, Quad Cities financial advisors for seniors can help older adults in Davenport, Rock Island, Bettendorf, and Moline seek out other sources of income instead.
What to look for when selecting a senior financial advisor in the Quad Cities
Choosing a financial professional is a huge decision that demands research and your loved one's input. The first step in locating a certified Quad Cities financial advisor for seniors is identifying your older adult's particular needs. It would be silly if a cryptocurrency enthusiast had the same advisor as a real estate investor considering the completely different markets they're in.
You should also verify each candidate's education and any certifications to ensure that your senior isn't working with a scammer. Referrals can help in this regard, but remember that some unscrupulous actors are willing to pay for a positive review. Make sure you interview multiple candidates as well. Watching your loved one interact with potential financial planners can provide insight into whether they'll click while allowing your senior to exercise agency instead of relying on you for everything.
Our comprehensive guide to choosing a financial advisor for seniors includes more great tips, so please consult it frequently as you search.
Financial advisors for seniors in the Quad Cities
Talking about money is never easy, and doing so with somebody you love can be even more difficult. As such, we don't recommend that you take an active role in planning your loved one's retirement. That said, we don't advise letting an inadequate retirement account compromise your senior's quality of life in their twilight years either. Instead, utilize the free resources available on Seasons to help your senior connect with an experienced senior financial advisor in Quad Cities who can answer all of their retirement questions.