Find more resources in your city!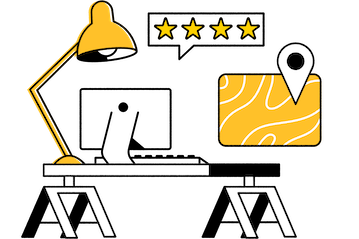 Start Exploring
Should your business be here?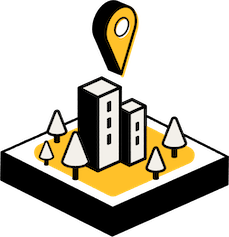 Add your business
What to look for when selecting a senior financial advisor in Pittsburgh
While it may seem daunting to search for a Pittsburgh financial advisor for seniors, there are some things that you can keep in mind to ease the process. You'll want to sit down with your loved one and hammer out what exactly they require in a financial advisor, such as someone who can assist with creating budgets for long-term healthcare costs or investing in retirement accounts.
Always be sure to check for credentials and referrals. You can verify the certifications that the financial planner you're interested in employing claims to have, allowing you to ensure that only a qualified advisor is acting as your loved one's fiduciary. When it comes to referrals, ask about any arrangements in which the referrals are compensated for directing clients their way.
With Seasons, our resources allow you to explore your options without receiving biased information or reviews. In addition, there are a variety of free resources that can help you to shop around for senior financial planning services, such as the FPA and RIA.
Facts and figures about senior financial advisors in Pittsburgh
How much should seniors save for retirement in Pittsburgh?
When it comes to determining the right amount the senior in your life should save for retirement, there are many factors that may impact the amount they'll need, such as life expectancy and health conditions. The chart below displays the savings required to live comfortably on average in the U. S. and in Pennsylvania specifically, according to World Population Review.
| | Savings Required to Live Comfortably | Average Retirement Age | Average Life Expectancy | Average Yearly Expenses |
| --- | --- | --- | --- | --- |
| USA | 947819.32 | 64 | 78.2 | 54708.22 |
| Pennsylvania | 856876 | 64 | 78 | 51005 |
The savings required to live comfortably in Pennsylvania are reasonable compared to other parts of the country. However, it can take a lot of work to reach those savings. By working with a financial planning service, you can give yourself and your loved one peace of mind that they will be able to thrive in their home.
How much might seniors in Pittsburgh have saved for retirement?
Because the cost of living and other factors can vary so greatly from state to state, not every American succeeds in reaching their retirement funding goals without some assistance from a senior financial advisor. Here, we lay out the report by CNBC, which outlines the amounts that Americans tend to have saved up for retirement for seniors from the ages of 60 to 79.
According to the 2020 report, only 14 percent of seniors from 60 to 69 years manage to save the amount needed to live comfortably in Pennsylvania, while 19 percent between 70 and 79 years achieved the same. By enlisting the support of a qualified financial advisor, you can ensure that your loved one is building their retirement fund with the guidance they need.
Why it's important to work with a trustworthy financial advisor in Pittsburgh
Trust is a vital component to allowing someone else to handle a loved one's money, particularly when the elder population has a high risk of suffering financial fraud. With a qualified Pittsburgh financial advisor for seniors, you can remain confident that they have your elder's best interests at heart as they make decisions. A trustworthy financial advisor will work hard to ensure that your loved one can continue to pay for various aspects of their care as they age in place, whether they require daily meal deliveries, transportation to medical appointments, prescription deliveries, or other services to ensure that they can meet their needs.
Financial advisors for seniors in Pittsburgh
Ensure that your loved one has solid financial security by using the services of a qualified senior financial advisor in Pittsburgh. These kinds of services can be invaluable to allowing the senior in your life to age in place with their dignity and independence intact. Let Seasons help you locate an excellent senior financial advisor for your loved one.