Find more resources in your city!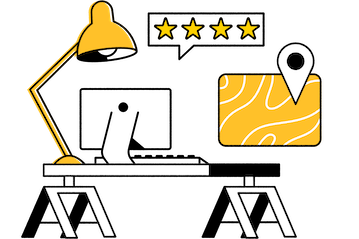 Start Exploring
Should your business be here?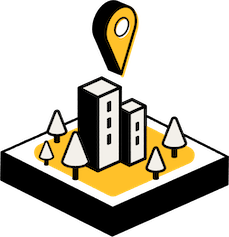 Add your business
What to look for when selecting a senior financial advisor in Orlando
From helping seniors find proper investment strategies to navigating them away from potential fraud and elderly financial scams, an Orlando financial advisor for seniors can play an important role in the physical, emotional, and fiscal health of your loved one. When considering a financial advisor for someone you care about, here are some factors to take into consideration.
First, think about what your loved one needs from a senior financial advisor in Orlando. Do they have plenty of money and need investment advice to ensure those assets can continue to grow as they age? Maybe they have a more limited nest egg and need someone to make sure they can make it through the rest of their life with enough money to handle expenses. Are there specific upcoming expenses your loved one may be facing and they need to decide whether they should take more money out of investment accounts early or find an alternative way to handle the situation? Make a list of these kinds of priorities so you can talk to potential advisors about their experience managing similar situations.
Before choosing a senior financial advisor in Daytona Beach, Orlando, or Melbourne, do a little research into their history. Are they certified as a senior financial specialist? Do they have references you can talk to, and are those references receiving any kind of consideration for putting in a good word about the advisor? Putting in a little time to make sure an advisor is who they say they are can go a long way in protecting your loved one and making sure they get the best service possible.
In addition to the assistance of a financial advisor, there are a number of free and unbiased resources that you can take advantage of to learn about financial planning for seniors. Organizations like AARP and Seasons regularly provide advice from experts on how to help someone navigate their finances, which can go a long way in helping you know what to look for when you choose an Orlando financial advisor for seniors or a Daytona Beach senior financial advisor.
Facts and figures about senior financial advisors in Orlando
How much should seniors save for retirement in Orlando?
One of the considerations an Orlando financial advisor for seniors needs to take into account is how much money someone may need to love comfortably. Considerations such as your loved one's current age, how much they have on hand, how much they are earning through investments and Social Security, and more all play a role in these calculations. Here's some information from World Population Review showing the average senior's yearly expenses in Florida versus the national average.
| | Savings Required to Live Comfortably | Average Retirement Age | Average Life Expectancy | Average Yearly Expenses |
| --- | --- | --- | --- | --- |
| USA | 947819.32 | 64 | 78.2 | 54708.22 |
| Florida | 927008 | 64 | 79.2 | 51159 |
While Floridians tend to have some tax advantages when compared to many other states, they still need quite a bit of money to comfortably manage their expenses. A capable Orlando financial advisor for seniors understands this and will know how to set your loved one up so they have the opportunity to meet expenses beyond the average life expectancy as well.
How many Orlando seniors might rely on pensions?
Pensions are a key part of the financial plan for many seniors. These benefits provide ongoing income to help manage expenses, but they generally are not enough on their own to support a comfortable lifestyle for seniors. Here is a breakdown from Personal Capital of how many seniors in the United States receive pensions, as well as what those tend to provide on a yearly basis.
Fewer Than 31% of Retirees have a Defined Pension Plan
The Median Annual Pension Benefit for a Private Plan is $9,262
The Median Annual Pension Benefit for a Federal Government Plan is $22,172
The Median Annual Pension Benefit for a Railroad Worker Plan is $24,592
As you can see, the average pension is much lower than the aforementioned yearly expenses. For this reason, it's important to select an Orlando financial planner for seniors who knows how to work with savings and investments to ensure your loved one is able to remain comfortable as they continue through their golden years.
Why it's important to work with a trustworthy financial advisor in Orlando
It's important for people at any age to work with a financial advisor who is trustworthy and who has your best interests in mind, but this takes on a new level of importance for seniors. Past their working years, it's harder for seniors to make up for losses, and they are particularly prone to financial scams, especially those involving technology. Reputable Orlando financial advisors for seniors have the fiduciary responsibility to keep the best interests of their clients in mind. Ensuring a strong history and proper certification can go a long way to help you protect your loved one's finances.
Financial advisors for seniors in Orlando
Whether you need a Melbourne senior financial advisor or a financial advisor for seniors in Daytona Beach or Orlando, an advisor a great way to protect the security and comfort of your loved one as they continue to age. It can be a complex task to ensure a senior has enough, so taking the time to research and selecting someone who feels right is critical. Please look through our reviews of Orlando financial advisors to find someone you and your family can trust.