Find more resources in your city!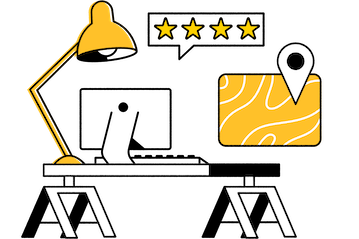 Start Exploring
Should your business be here?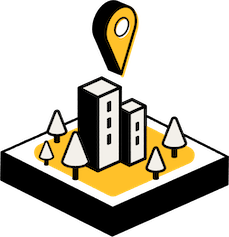 Add your business
What to look for when selecting a senior financial advisor in New York City
You shouldn't have to settle when searching for a New York City financial advisor for seniors, so rule out anybody who doesn't meet the following criteria:
1. Excellent Communicator
Your loved one should have a say in how their money is managed, and that means choosing an advisor who is willing to listen to their concerns. Anybody who isn't open to questions or willing to explain what they are doing should be removed from your shortlist immediately.
2. Flexible Schedule
Financial planning meetings should take place on your loved one's schedule, not their financial advisor's. Likewise, your loved one should dictate where meetings take place, including over the phone or on the computer if applicable.
3. Demonstrable Expertise
Finally, your loved one's senior financial advisor in NYC should be knowledgeable in the fields that are most relevant to your loved one. That could mean putting the final touch on an IRA or determining when to begin receiving Social Security.
Facts and figures about senior financial advisors in New York City
How much should seniors save for retirement in New York City?
Nobody knows exactly how much they'll need for retirement, making it difficult for your loved one to set a realistic target. We can't answer that question for sure, but we can compare the average cost of retirement in New York with the national average. Check out the table from WorldPopulationReview.com below:
| | Savings Required to Live Comfortably | Average Retirement Age | Average Life Expectancy | Average Yearly Expenses |
| --- | --- | --- | --- | --- |
| USA | 947819.32 | 64 | 78.2 | 54708.22 |
| New York | 1408121 | 64 | 80.7 | 69847 |
New York City is expensive, so financial planning becomes even more important. It's not easy to save up over $1.4 million, after all. Let us help you find a certified senior financial advisor in New York City for your loved one so that both of you can stop worrying about money.
How much might seniors in New York City have saved for retirement?
Your loved one probably has a retirement account already, but it might not have as much money in it as you'd expect. In fact, many seniors don't have $100,000 yet despite being of retirement age. The data below from CNBC reveals what the average American has saved for retirement by age bracket:
The intervals are fairly wide and none of them correspond to what it takes to retire comfortably in New York, but a sizable portion has virtually nothing in the bank according to this data. New York City financial advisors for seniors can help your loved one avoid becoming one of these startling statistics.
Why it's important to work with a trustworthy financial advisor in New York City
Seniors are often the target of financial fraud because they are a vulnerable population, so a senior financial advisor in New York City can help protect your loved one from fraudsters. Naturally, this won't be the case if your loved one's financial advisor is a fraudster. We recommend conducting thorough research on trustworthy sources such as the RIA, AARP, FPA, and Seasons to make sure that any candidate you choose is a legitimate financial advisor for seniors. We also recommend verifying every candidate's educational background and professional experience to make sure that your loved one is getting what you think they will.
Financial advisors for seniors in New York City
Money is a poison pill that can ruin personal relationships, and we understand that you might not want to bring it up with your loved one. A senior financial advisor in NYC can ensure that your loved one is prepared for the future without your direct involvement, so why not use our resources to start looking for one today?