Find more resources in your city!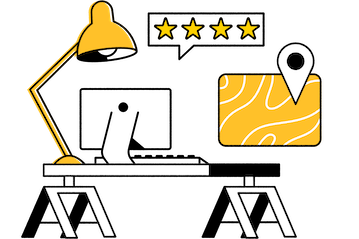 Start Exploring
Should your business be here?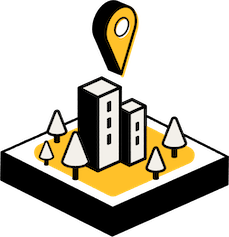 Add your business
What to look for when selecting a senior financial advisor in New Orleans
Start by evaluating your senior's needs when it comes to their finances. Do they need help managing everyday finances such as paying bills and buying groceries, do they need help managing their investments? Do they need help with short, medium, and long-term financial planning? Asking questions such as these can help you find someone who can cater to your loved one's specific needs. Next, it is important to screen anyone up for consideration because seniors are significantly more at risk of being scammed or taken advantage of. Verify their qualifications and any certifications they claim to have. Some certifications and qualifications require extensive training and experience and are sometimes regulated by professional bodies. Look them up online and check their references, but make sure to ask whether these references are compensated in any way.
Take your time to meet with a few professionals to see if they are a good fit and that things don't only look good on paper. Prepare questions to ask them in the meeting, such as how they are compensated or if they earn a commission for selling financial products to their clients, what services they provide, and how they have any existing clients with a similar profile to your loved one. Trust your instincts.
Facts and figures about senior financial advisors in New Orleans
How much should seniors save for retirement in New Orleans?
Statistics show that seniors in Louisiana need considerably less money saved up in order to live comfortably after retirement in relation to the national average. However, with advances in healthcare and technology, seniors are living longer than they ever have, making the possibility of retirement savings running out a very real one.
| | Savings Required to Live Comfortably | Average Retirement Age | Average Life Expectancy | Average Yearly Expenses |
| --- | --- | --- | --- | --- |
| USA | 947819.32 | 64 | 78.2 | 54708.22 |
| Louisiana | 776987 | 62 | 75.5 | 48320 |
If retirement savings run low, it could mean that your loved one becomes almost entirely reliant on support from relatives, friends, and limited state or federal programs, which could cost them their independence and dignity. A qualified New Orleans financial advisor for seniors can help your loved one manage their finances to prevent this.
Does confidence in finances increase when working with a financial advisor in New Orleans?
Getting older can make a lot of seniors feel as though they are no longer in control of their lives. Research shows that those adults working with a financial advisor feel significantly more secure, confident, and in control of their lives than those who do not. They are also more likely to set goals and plan for financial upheavals, which can go a long way toward achieving financial security.
With the help of a senior financial advisor in New Orleans, your loved one can set goals and create plans that can make the life they imagined for themselves in their golden years a reality. Not only that, but it can also empower them by allowing them to make important decisions about their future while they are still able to do so.
Why it's important to work with a trustworthy financial advisor in New Orleans
It is never too late for your senior to become financially literate or to take charge of their finances, and a qualified and professional New Orleans financial advisor for seniors can help them do just that. This will not only help them to establish better financial habits but will also ensure that they remain self-sufficient for as long as possible and have plans in place for when that is no longer the case. A financial advisor can also help your senior be proactive with their financial planning and make the necessary changes when their circumstances and financial needs change. The guidance and advice provided can also ensure that they enjoy lasting financial stability as they grow older.
Financial advisors for seniors in New Orleans
A qualified senior financial advisor in New Orleans can help your loved one manage their financial resources to ensure they ensure a good standard of living as they age in place. Financial stability and security are key to maintaining your loved one's independence for as long as possible and making sure that they age comfortably and with dignity. We can get you started on your search for a top financial advisor today.