Find more resources in your city!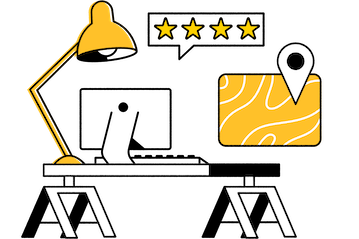 Start Exploring
Should your business be here?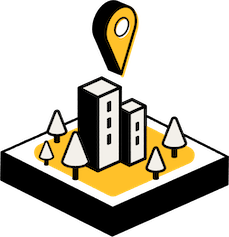 Add your business
What are the average numbers you should know as you search for memory care in Yakima?
Cost is likely one factor you're looking into when deciding whether Yakima memory care is appropriate for your senior. While the cost of memory care can vary from one facility to another, most charge a base monthly fee. Research from Genworth shows the average monthly cost of memory care in the United States as a whole, the entire state of Washington, and Yakima specifically:
It's worth checking whether your senior's insurance can cover the costs of memory care. In addition, to determine the total cost, you'll need to inquire whether there are additional fees and charges on top of the monthly fee. Some memory care facilities might also require a one-time deposit before you can enroll your senior.
What should seniors in Yakima know about the relationship between age and Alzheimer's?
Age is highly associated with the risk of Alzheimer's disease. While seniors of all ages are at risk of the disease, the prevalence increases as they get older, which means you have to be proactive and watch out for symptoms, such as forgetting small details. The following data shows the percentage of seniors with dementia by age group:
Dementia can be very frightening for the children of older adults suffering from it. One of the most common symptoms is wandering around the house or neighborhood. Seniors with dementia may also leave the stove or oven on, leading to a fire hazard. Memory care in Yakima can give you peace of mind, knowing professionals are watching and taking care of your senior at all times. They will help keep your senior safe.
How do I find the best memory care facilities in Yakima?
Finding the best memory care for your senior is a process, and you shouldn't rush it. It's important to choose a facility that isn't just compatible with their insurance but also offers the best quality of care possible. You can start by making a list of facilities within driving distance, which is important if you want to be able to visit your senior. Then, visit each facility in person so you can get a feel for the environment. Is the building clean, and how do the staff members treat the patients? Look into the qualifications and certifications of the facility and its nurses. Check reviews online and ask for references so you can have a chat with family members of current patients. Make sure it's a place that gives each patient individualized attention – that's why the ratio of caregivers to patients is important.
Read our comprehensive guide to choosing a memory care facility for more information on how to find the best memory care facility.
Memory care for seniors in Yakima
It can be a difficult decision to move your senior to 24-hour memory care. However, it's often the best decision for them and the whole family, especially when they can no longer take care of themselves at home. Let Seasons assist you in your search for a quality memory care facility in Yakima.