Find more resources in your city!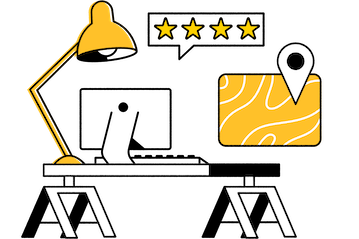 Start Exploring
Should your business be here?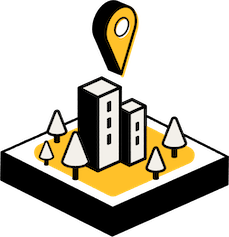 Add your business
What are the average numbers you should know as you search for memory care in Wichita?
Cost is a major factor impacting some families when determining which memory care facility to select. Different variables like services offered and the location of care can affect the cost of memory care. This Genworth data highlights the average monthly cost of memory care across the U. S., in Kansas, and in Wichita:
After looking over these average costs, it's good to contact individual facilities to get more specific pricing for Wichita memory care based on your senior's circumstances. When you speak with facilities, you can check how often their basic rate changes and find out if they require a deposit. If your senior has a long-term care policy, you can ask if they will accept it. It doesn't hurt to ask if they charge unexpected fees not covered in the basic monthly rate.
How many people aged 65+, including those in Wichita, have Alzheimer�s dementia?
It was reported that more than 7 million people ages 65 and older had dementia in the United States in 2020. Alzheimer's disease is a brain disorder that is categorized as a form of dementia. This Alzheimer's Association data outlines the incidences of Alzheimer's disease for people in this age group:
It can be tough to come to terms with the realization that seniors who have reached age 65 have an increased chance of receiving an Alzheimer's diagnosis. But if your loved one has already been diagnosed with this disorder or another form of dementia, it's good to know that Wichita memory care facilities are ready to provide top-notch assistance.
How do I find the best memory care facilities in Wichita?
Locating the best memory care facility in Wichita requires time and patience as you'll want to carefully review as many options as possible. To get a good start, consider asking friends and family for recommended facilities in the area and also explore memory care reviews. Once you've created a list of prospects, you can contact them with the goal of visiting in person.
During each visit, ask about their policies for providing quality care as well as their commitment to aligning with state regulations and licensing guidelines. Find out how staff members are trained and don't be shy about asking for a tour of units and individual rooms. It's also good to observe interactions between caregivers and residents and learn about the ratio of caregivers to residents.
Before leaving, consider asking for the contact information of a few families of current residents to learn their opinion of the facility. If you want to learn more about finding memory care in Wichita, consult our comprehensive guide for choosing a memory care facility.
Memory care for seniors in Wichita
If you have determined that having your senior live in an around-the-clock memory care facility is best, it's good to know that there are great facilities in your area. Don't wait any longer to begin your search for a trustworthy memory care facility in Wichita or Hutchinson. Review Wichita senior memory care reviews from Seasons today.