Find more resources in your city!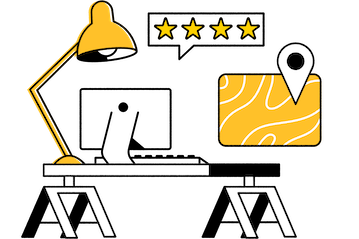 Start Exploring
Should your business be here?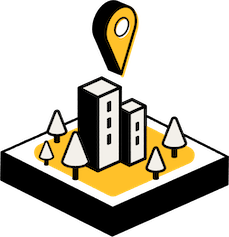 Add your business
What are the average numbers you should know as you search for memory care in Wichita Falls?
In the midst of searching for reputable Wichita Falls memory care, you'll want to make sure that the facilities you consider align with your senior's budget. The best way to confirm the prices that facilities charge is to reach out to them individually. But for a general pricing overview, here is a look at the monthly cost of memory care in Texas, Wichita Falls, and nationwide:
As you contact memory care facilities to find out their prices, you'll want to ask how often their basic rate changes. It's also good to ask if they require a deposit to reserve a space or charge additional expenses or fees that are not included in the basic rate. If your senior has a long-term care policy, you'll want to find a facility that will work to accommodate it.
What are some work-related changes that may happen to caregivers in Wichita Falls?
Caring for an older adult who is living with dementia can be extremely time-consuming. Most non-professional caregivers have other responsibilities in their lives but make sacrifices to ensure their senior is well cared for. Here is a look at the ways non-professional caregivers' careers are affected by supporting a dementia patient:
While there's no doubt that most close relatives and friends want nothing more than to help their aging loved one manage their dementia care, doing so can be overwhelming. Since most non-professional caregivers are untrained, they might struggle to provide the necessary quality level of care for their senior's needs. Enlisting the help of a memory care facility in Wichita Falls can make a huge difference. In addition to the dementia patient receiving a professional level of care, individuals serving as caregivers can get a much-needed break.
How do I find the best memory care facilities in Wichita Falls?
Searching for memory care in Wichita Falls for the first time can be a bit intimidating. You want to feel confident that the older adult in your life receives the high quality of care they deserve. The key to finding the right facility is gathering as much information as possible about your senior's needs. Have they started to exhibit signs of dementia but still can manage some tasks like feeding themselves and handling certain aspects of their hygiene? Or do they need total around-the-clock care? If they have health mental or physical health challenges that require specialized care, you'll want to know what they are to ensure facilities can accommodate them.
As you reach out to facilities, you'll want to find out what measures they take to keep patients safe. Learning about their resident-to-caregiver ratio, training for caregivers, and emergency protocols is also important. It's a great idea to visit the facilities you're considering. This way, you can tour the building and meet staff members in person.
Learning even more about this topic can help you find a great Wichita Falls memory care facility. Review our comprehensive guide to choosing a memory care facility to get more information.
Memory care for seniors in Wichita Falls
Don't let any more time pass before beginning your search for the right memory care facility in Wichita Falls or Lawton. Finding a care facility at an earlier stage in your senior's disease might help slow its progression. We take pride in offering a place for you to find a great facility. Explore our Wichita Falls senior memory care reviews today to help your senior right away.