Find more resources in your city!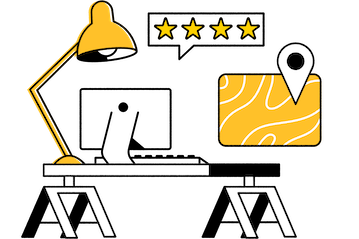 Start Exploring
Should your business be here?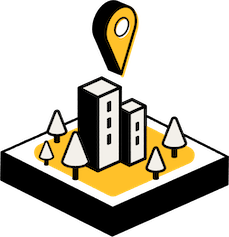 Add your business
How do I find the best memory care facilities in West Palm Beach?
Our resources are a great way to begin researching West Palm Beach memory care facilities, but we recommend visiting your top candidates yourself to find the right fit for your loved one. Taking a tour allows you to see what your loved one will have access to, making it easier to accept the transition. You can also talk to the staff and learn more about their training, experience, and any continuing education programs that might be in place to ensure that they remain on the cutting edge of memory care in Fort Pierce. If your loved one is exhibiting any difficult behaviors such as a refusal to eat, you can also ask staff members how they would approach them.
You could reach out to the families who currently have loved ones in your top facilities as well, but bear in mind that all dementias are different and another senior's experience may not align with what your loved one needs.
Facts and trends in West Palm Beach memory care
What are the average numbers you should know as you search for memory care in West Palm Beach?
The cost of memory care in West Palm Beach-Ft. Pierce can get complicated because many facilities have a base monthly fee with additional fees for specific services. Caring.com recently compared the average monthly cost of memory care throughout the United States, and here is how Florida and the Orlando area compared to the national average:
Memory care in Fort Pierce is more affordable than in other places, but there are still questions you should ask. What types of insurance does your chosen memory care facility in West Palm Beach accept? Is a deposit required? How often do rates change? Your loved one will likely need memory care for the rest of their lives, so remember to budget for that.
Is the likelihood that a senior in West Palm Beach will develop dementia increasing?
Most of us want to assume that our loved one will never get Alzheimer's or similar dementia, but unfortunately, experts believe that more seniors will be diagnosed with them in the future. The projections below represent the Alzheimer's Association's best estimate of how many seniors will have Alzheimer's by decade:
Those numbers are very high, so blindly assuming the best-case scenario isn't a viable strategy. You might want to start looking into West Palm Beach memory care now so that you are prepared if you or your loved one needs it in the future. Our free resources are a great place to get started.
What services are provided by quality memory care facilities in West Palm Beach?
You might think that nursing homes and assisted living facilities provide sufficient memory care in West Palm Beach-Ft. Pierce, but it's actually a specialized type of care that many senior care facilities do not provide. Alzheimer's patients often need 24/7 care to prevent them from injuring themselves or others, and memory care facilities can provide it. Likewise, the staff at memory care facilities have specialized training that allows them to provide memory care therapies that other long-term care institutions may lack. Alzheimer's and other dementias can also add an extra wrinkle to basic services such as laundry, nutrition, and transportation that generic facilities may not be equipped to deal with. Of course, dedicated memory care facilities are ready to meet these special challenges.
Memory care for seniors in West Palm Beach
Thinking about memory care is hard and deciding to move a loved one in a facility is harder still, but you have to remember that it is for the best. Please use our resources to find a great memory care facility for your loved one and ensure their safety for years to come.