Find more resources in your city!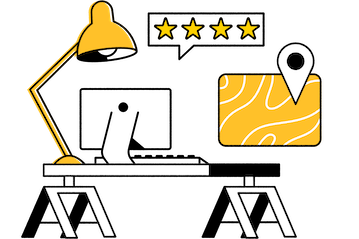 Start Exploring
Should your business be here?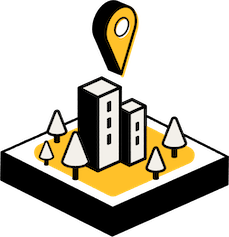 Add your business
How do I find the best memory care facilities in Washington D. C.?
You can use Seasons to help you make a shortlist of Hagerstown memory care facilities, but visiting them in person is an essential step in choosing the right one. Many of the best facilities allow seniors and their families to tour their premises before committing to anything, giving you an idea of what your loved one can expect. You can also talk to your loved one's potential caretakers and learn more about their professional and educational backgrounds. For example, some facilities are more up-to-date on the latest therapies than others. You can even bring up any specific concerns you may have such as how they would approach your loved one's quirks or how often they raise their monthly rates.
We suggest talking with family members who have loved ones in Washington D. C. memory care as well, but bear in mind that everyone experiences dementia differently and somebody else's experience may not mean the same for your loved one.
Facts and trends in Washington D. C. memory care
What are the average numbers you should know as you search for memory care in Washington D. C.?
The price of memory care in Washington D. C. isn't always as straightforward as it could be because some facilities charge extra for services that Alzheimer's patients absolutely need. Caring.com recently conducted a study that compared memory care costs throughout the U. S., and here is how the District of Columbia fared:
That's nearly double the national average! Still, just because the total cost is high doesn't mean that you and your loved one will be solely responsible for paying for it. Many insurance carriers cover at least some of the costs associated with memory care in Hagerstown, so try and choose a facility that accepts your loved one's policy.
What should seniors in Washington D. C. know about the relationship between age and Alzheimer's?
Alzheimer's is commonly associated with the aging process, but how old is "old" for purposes of developing the disease? Is it 65+? Higher than that? Perhaps more dependent on lifestyle choices and other medical conditions? The Alzheimer's Association released the following statistics in 2021 to shed some light on the subject:
The data reveals a linear relationship between age and the risk of an Alzheimer's diagnosis, though even younger seniors have a non-zero chance of developing the disease. If you're concerned that your loved one may need Washington D. C. memory care in the future, doing a little research now can help you feel more prepared later on.
What services are provided by quality memory care facilities in Washington D. C.?
A great memory care facility provides 24/7 supervision and well-trained staff that specialize in treating Alzheimer's patients, allowing your loved one to take advantage of any new therapies that could improve their quality of life. They also do their best to combat the isolation and loneliness that often accompany dementia through field trips and group activities. They even consider the special needs of Alzheimer's patients when doing the laundry and choosing meals to serve. Typical nursing homes and assisted living facilities generally do not provide a comparable level of specialized care, rendering them inferior options to a dedicated memory care facility.
Memory care for seniors in Washington D. C.
Alzheimer's is a difficult word to hear, especially if it's connected to a loved one. Still, it is better to be prepared for the worst and not need to be than vice-versa. Please use our free resources to help ensure that the senior in your life receives the top-notch care they deserve.