Find more resources in your city!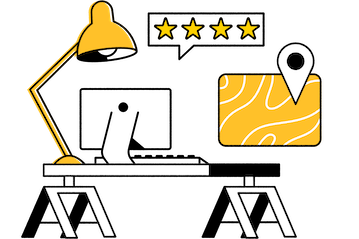 Start Exploring
Should your business be here?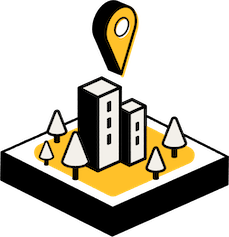 Add your business
What are the average numbers you should know as you search for memory care in Tyler?
Another encouraging detail is that the per-month average cost for Tyler memory care is significantly lower than the national average, according to recent data. This means that you'll be paying less for memory care compared to many other caregivers throughout the nation. Of course, the cost of your memory care isn't the only factor to consider, and choosing the cheapest option might not always be the best choice.
Even better, you can receive plenty of funding assistance from a wide range of organizations, including local church groups, nonprofits, charities, the Veterans' Association, and of course Medicare. It's a good idea to fully explore these funding assistance options before you start spending any of your own money. In many cases, families can lower the cost of their Tyler memory care significantly by doing a little extra research beforehand.
What should caregivers in Tyler know about the mental health impact of caring for a loved one with dementia?
Of course, you could always eliminate these costs entirely and attempt to care for your senior on your own as they struggle with dementia. However, recent data suggests that this strategy has a high chance of backfiring — causing problems for not only your senior's health, but also your own. For example, almost 60% of all caregivers looking after an older loved one with dementia report high levels of emotional stress.
Emotional stress
Physical stress
Anxiety
Almost 40% also report high levels of physical stress, suggesting that caring for a senior with dementia can affect virtually all aspects of your health. You also need to consider the financial consequences of caring for a senior with dementia. Do you really have the time and money to sacrifice your career, your childcare responsibilities, and the daily tasks of maintaining your own home?
How do I find the best memory care facilities in Tyler?
If you're serious about finding only the best memory care in Tyler for your senior, there are a few easy steps you can take. First, consider your senior's unique needs. What seems to help with their memory loss? Does playing old music seem to trigger lost memories? If so, you might want to choose a memory care facility that engages in music therapy — a treatment option that is showing real promise in the modern era. Or does your senior seem to access memories more easily when you speak to them in a second language, such as Spanish? If this is the case, you might want to search for memory care facilities that have bilingual staff members.
Speaking of staff, one of the best ways to determine the overall quality of a nursing home facility is to check its staff-to-patient ratio. If there are more staff members for every patient, it's an excellent sign. If you'd like to learn more about how to pick the best option, check out our comprehensive guide on choosing a memory care facility.
Memory care for seniors in Tyler
Even though dementia is a serious situation that needs to be dealt with, there's no need to panic. There are plenty of resources in your local area that can assist you through this difficult time — from funding assistance programs to memory care facilities and much more. Another solid resource is Seasons, so check out our listings today and make an informed decision using in-depth information.