Find more resources in your city!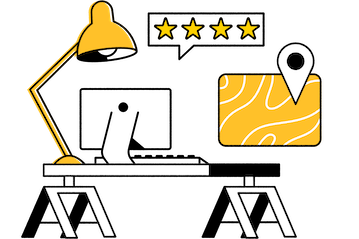 Start Exploring
Should your business be here?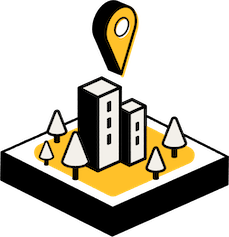 Add your business
What are the average numbers you should know as you search for memory care in Tulsa?
When looking for quality memory care in Tulsa, you'll want to examine the services that facilities offer to determine how well they can assist your loved one. For many, a determining factor in choosing a facility is also their cost of care. To get an idea of the price your senior could pay for memory care, take a look at the following Genworth information:
These average monthly costs can provide great insight into the price your older adult could pay for care. To gain even greater insight, it's recommended that you reach out to individual facilities. This way, you can discuss your loved one's form of dementia and get more specific cost estimates. When speaking with facilities, don't hesitate to ask about unexpected costs, the possibility of a deposit, and if they accept your senior's long-term care policy.
What percentage of users of long-term care, both in Tulsa and elsewhere, have Alzheimer�s or another form of dementia?
Age-associated memory impairments are more common than many people think. In fact, more than one out of every three people aged 65 or older have an age-associated memory impairment like dementia in the United States. Patients with dementia often need hands-on assistance with living their daily lives. The following Alzheimer's Association information outlines common services people with Alzheimer's or other forms of dementia are using:
While each of these services is capable of assisting seniors with dementia, memory care is unique because it focuses specifically on addressing the needs of seniors who have been diagnosed with this disorder. Around-the-clock security is provided to address the challenge of wandering, and structure is provided to tackle symptoms like confusion and memory loss.
How do I find the best memory care facilities in Tulsa?
After deciding that memory care is best for your senior, you'll want to begin your search for a great Tulsa memory care facility. This is not always the easiest task since your loved one's needs as a dementia patient will need to be customized. To ensure the facility you choose is the right one, you'll want to visit several in person. You can ask a variety of questions related to your senior's prognosis to find out their readiness to provide quality assistance.
Visiting in person also gives you the opportunity to look over rooms and units, speak directly with caregivers, and watch how they interact with current residents. You can find out how well facilities align themselves with state regulations, train their staff, and manage emergencies. It's good to ask about the ratio of caregivers to residents and find out about building security and activities offered to residents. This can give you a great start in finding a good match for your loved one.
Browse our comprehensive guide to choosing a memory care facility for more information.
Memory care for seniors in Tulsa
It can be tough to decide that your senior might be best served in a facility away from their home. But connecting your loved one with a Tulsa memory care facility can help make the lives of your older adult and family members easier. Seasons can assist you in locating a reputable facility in the area. Explore our Tulsa senior memory care reviews and review our listings today.