Find more resources in your city!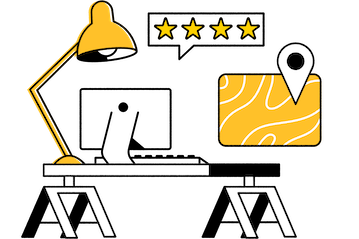 Start Exploring
Should your business be here?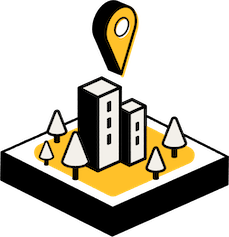 Add your business
How do I find the best memory care facilities in the Twin Cities?
Once you have gone through our listings and chosen a few area memory care facilities that seem to meet your loved one's needs, it's time to make a visit to each one. Set up your appointment at a time when the residents are involved in activities so you can see what it's actually like to live there. Ask to see resident rooms and hallways so you can judge the level of neatness and cleanliness of the facility.
Ask lots of questions. To start with, ask if you can speak to family members of current residents to get an idea of what they feel the pros and cons of the Twin Cities memory care facility are. Then check to see what qualifications the caregivers who will have contact with your loved one have. Make sure they have specialized training in memory care. Find out the ratio of staff to residents and how many caregivers work during each shift. Also, ask how they handle the difficult behaviors that sometimes come along with Alzheimer's or other forms of dementia.
Facts and trends in Twin Cities memory care
What are the costs of memory care in the Twin Cities?
Another element of memory care in the Twin Cities to ask about is cost. Find out what the basic monthly fee is and make sure it fits within your loved one's budget, as well as yours if you plan to contribute to the cost. Caring.com has provided the following information about the average monthly fee for memory care facilities in different locations.
You should also ask each potential Twin Cities memory care facility how often their basic monthly cost changes and if there are any additional costs not reflected in the basic monthly fee. This could be a deposit or additional monthly charges for extra services you want for your loved one.
What are the most common work-related changes for Twin Cities caregivers of those with Alzheimer's or another type of dementia?
Many family members choose to care for their loved ones themselves when they are first diagnosed with Alzheimer's or other forms of dementia. This is a loving choice as well as fiscally conservative. However, it doesn't come without its costs. The Alzheimer's Association has compiled the following list showing the most common changes in the work habits of people who take care of loved ones with dementia.
Unless you're able to be specially trained in how to care for a person with memory loss, and unless you are able to make the career sacrifices listed, you might want to consider placing your loved one in a quality Minneapolis memory care facility. While this is a difficult decision, it can often be the best decision for all involved.
What services are provided by quality memory care facilities in the Twin Cities?
First and foremost, a quality memory care facility in Minneapolis will offer 24-hour care and supervision. This is essential because your loved one can become agitated or confused at any time of day or night, which could make them a danger to themselves or to others. The memory care facility or unit should also provide medication management and mobility assistance, along with help with personal care including incontinence care or toileting help as needed. Nutritious meals should be provided daily along with laundry and housekeeping services. Perhaps most importantly, daily memory-enhancing activities should be provided so your loved one can remain connected to this world as long as possible.
Memory care for seniors in the Twin Cities
While placing your loved one in the hands of others, even professionals, it can be hard to choose memory care in St. Paul or Minneapolis when they have been diagnosed with Alzheimer's disease or another form of dementia. Seasons understands and we're here to help you find the best possible facility. Review our listings today to get started.