Find more resources in your city!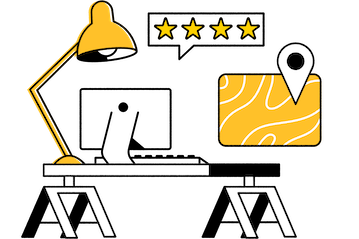 Start Exploring
Should your business be here?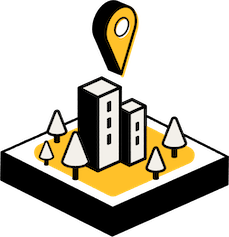 Add your business
What are the average numbers you should know as you search for memory care in the Tri-Cities?
The cost of Tri-Cities memory care depends on the specific services your elder loved one needs, but you might not realize it at first glance. Many memory care centers have a basic monthly rate but charge extra for additional services that your senior might need, forcing you to pay the higher price point. The basic rate is subject to change as well. If you're looking for a rough estimate of what memory care might cost, Genworth compares the Tri-Cities area to Tennessee and the national average below:
The Tri-Cities are slightly more affordable than Tennessee or the entire country, but we're still talking about over $5,000 per month on average. While Medicare and other types of health insurance usually don't cover in-patient memory care, long-term care insurance is accepted by many facilities. Be sure to review your older adult's policy so you can take full advantage of it.
What kind of assistance do seniors in the Tri-Cities need help with most often?
Alzheimer's and other forms of dementia compromise a senior's ability to perform routine tasks, forcing their caregivers to provide hands-on assistance that family members may not feel comfortable with. Furthermore, many dementia patients require 24/7 support that gives informal caregivers very little time to themselves. The Alzheimer's Association lists some of the things that patients may need help with below:
Helping with all of those tasks can feel overwhelming, especially if you lack formal training in any of them. Memory care in the Tri-Cities ensures that your senior receives top-notch care while allowing you to share the responsibility of care with trained professionals, creating a much better situation for both you and your senior.
How do I find the best memory care facilities in the Tri-Cities?
Many facilities provide memory care to some degree, so finding an excellent fit for the senior in your life can prove challenging. There is no shortcut to finding the best care possible, but our comprehensive guide to choosing a memory care facility provides valuable information for every stage of the research process.
For example, touring each promising facility is an essential step many people are inclined to skip. Visiting facilities in person allows you to see how patients are treated and whether each center is equipped with the amenities your older adult needs. Furthermore, you can chat with your senior's potential caregivers to learn more about their training and how they handle emergencies. You can also glean firsthand information on pricing, including how often the basic rate has changed historically.
Memory care for seniors in the Tri-Cities
If your senior needs help managing Alzheimer's or another type of dementia in Johnson City, Bristol, or Kingsport, Tri-Cities memory care is the solution. Seasons can help you learn more about your senior's condition and find a great local center for their needs, so allow us to help you today!