Find more resources in your city!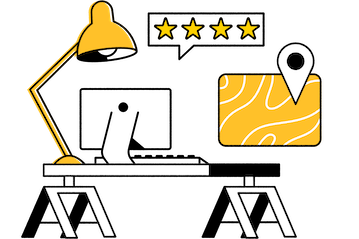 Start Exploring
Should your business be here?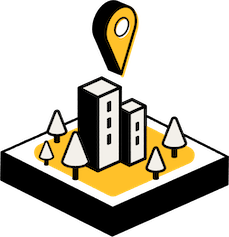 Add your business
How do I find the best memory care facilities in Tampa?
When you've chosen a few options from our listings, arrange to tour each memory care facility. You can get quite a lot of insight into the type of place the facility is through this visit. Check out the bedrooms and other areas, as well as ask to contact families of current residents. You can reach out to these families to get a better idea of how residents feel about the location and its services.
While you're there, talk to the caregivers and assisting staff members. You'll want to find out about the resident to caregiver ratio, as well as the way the shifts work. Ask how they approach difficult situations with residents who have Alzheimer's or other dementias, such as anxiety, aggression, and wandering. Further, discuss the kind of qualifications, training, and other requirements that are met by those who work at the facility.
By gathering as much information as possible, you can feel comfortable when making your final decision about a memory care facility in Sarasota.
Facts and trends in Tampa memory care
What are the average numbers you should know as you search for memory care in Tampa?
When getting an idea of the costs associated with memory care in Tampa-St. Pete, keep in mind that alongside the basic monthly rate may be additional costs, such as additional care or medical situations. The below chart is based on the latest information from Caring.com, allowing you to compare the national monthly average with the whole state of Florida and the Orlando area specifically.
Memory care rates can vary, depending on a variety of factors. For instance, if your loved one has a long-term care insurance policy, be sure to ask St. Petersburg memory care facilities about their ability to work with them. Additionally, find out about any necessary deposits, the frequency the basic rate changes, and additional expenses that aren't clearly stated.
What percentage of users of long-term care, both in Tampa and elsewhere, have Alzheimer's or another form of dementia?
Long-term care users often have a variety of conditions that are accommodated through senior residential communities, which can include memory loss conditions, lack of mobility, and more. The Alzheimer's Association looked into the percentage of residents who have been diagnosed with a type of dementia. The chart below illustrates their findings.
It can be difficult to turn a loved one's care over to Tampa memory care services. Many people opt to be the primary caregiver, which can become highly stressful. By transitioning your loved one to a professional facility with trained staff members, your family can enjoy the aging process alongside your loved one with less worry.
What services are provided by quality memory care facilities in Tampa?
A memory care facility in Tampa is a bit different from other kinds of nursing and assisting living homes. For one thing, those who provide these services are specially trained to support seniors who have dementia, allowing your loved one to age with dignity and confidence. These residential communities offer a variety of benefits that can support the senior in your life, including 24-hour care and support, incontinence care, memory-enhancing therapies, and much more. Some Sarasota memory care facilities provide complimentary assistance for seniors who need transportation, mobility support, or medication management. Your loved one can also anticipate laundry service, personal meals, and assistance with self-care.
Memory care for seniors in Tampa
When you feel it's time for your loved one to move to full-time Tampa-St. Pete memory care services, don't hesitate to take advantage of the resources at Seasons. We understand the challenges involved and work hard to help families navigate them. Browse our listings for memory care in St. Petersburg to get started as quickly as possible.