Find more resources in your city!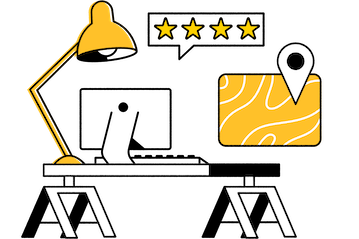 Start Exploring
Should your business be here?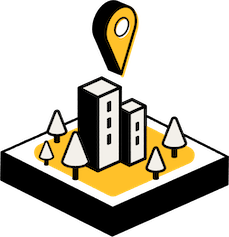 Add your business
What are the average numbers you should know as you search for memory care in Sioux Falls?
Cost is a major factor to think about before choosing memory care in Sioux Falls. As you'll see below, prices vary based on where you live. The figures that we've provided represent a good baseline that you can compare to the options on your list so that you're able to make a more informed decision on price.
Your charges for memory care can vary based on factors like the facility you choose and the specific kinds of care that your senior needs. This gives you some flexibility to find a program that aligns with your senior's requirements and your budget. Your senior's health insurance may even be able to help you cover some of the cost of moving them into a facility that offers Sioux Falls memory care.
What should seniors in Sioux Falls know about the relationship between age and Alzheimer's?
Alzheimer's is a condition that's likelier to impact seniors the older they get, as shown below. That means even if your senior doesn't have it now, they may get it in the future. Plus, if their Alzheimer's is in its very early stages, then it could progress at a faster pace than you expect. That's why it's never a bad idea to start doing research on your options in Aberdeen, Sioux Falls, or Brookings.
Alzheimer's can be a tough diagnosis for both seniors and their families. But if you get your senior access to 24/7 care from trained specialists, you can do a lot to help them continue enjoying their golden years despite their condition. This will bring more peace of mind to the family as well.
How do I find the best memory care facilities in Sioux Falls?
Finding the right memory care facility in Sioux Falls, Aberdeen, or Brookings will help to ensure that your senior has the best experience possible. You can begin that process online by looking at reviews from previous customers and websites to get details about staff qualifications and amenities.
After you've narrowed down your list of options, schedule some in-person tours with your senior. These will give you the chance to see what living in each facility would truly be like for your senior. Armed with that information, you can make a more informed final hiring decision. We've also put together a comprehensive guide to choosing a memory care facility that provides further assistance with this process.
Memory care for seniors in Sioux Falls
If your senior has been diagnosed with Alzheimer's or dementia, they may need special care to continue thriving despite their condition. Memory care facilities in the Sioux Falls area are the best places to get that care from trained specialists who can support your senior in all of the different ways that they need it.
So why wait any longer to get started? Seasons has compiled the free resources on this page to help you connect with the top options in your community. Take a close look at them when you're ready to begin doing your research.