Find more resources in your city!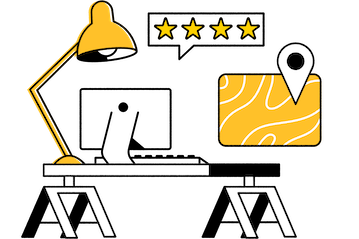 Start Exploring
Should your business be here?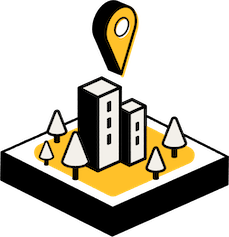 Add your business
How do I find the best memory care facilities in Seattle?
The best memory care facility in Seattle depends considerably on the unique needs of your loved one. Consider their personality and their needs when selecting memory care treatment. What kind of treatment are they most likely to respond to? If they were highly creative prior to their dementia diagnosis, you may find that art therapy and music therapy have a stronger chance of success. As a result, you might want to consider facilities that offer these kinds of treatments. If your loved one is bilingual, you may want to choose a facility with employees that speak both of your senior's languages.
Once you have narrowed down the options, consider touring the facilities and speaking face-to-face with administrators and lead healthcare workers. Ask them about the facility's mission and philosophy when it comes to dementia treatment. You should also consider technical information, such as the qualifications of the employees and the total number of workers.
Facts and trends in Seattle memory care
What are the average numbers you should know as you search for memory care in Seattle?
The average cost of memory care in Seattle is considerably higher than the national average. Even if you explore other options throughout Washington, you will still find that the average costs are higher than the national average. This can be slightly discouraging for families with limited budgets who are searching for Seattle memory care.
However, it is certainly possible to find a facility that fits both your priorities and your budget. When assessing the costs of a particular facility, ask about hidden fees and expenses that may not have been included in advertised rates. The best facilities are very transparent when it comes to costs.
What kind of assistance do seniors in Seattle need help with most often?
Caregivers assist dementia patients with a wide range of everyday tasks. These include getting dressed, washing, eating, and trips to the toilet. When these basic tasks are taken care of, it becomes easier for seniors to live comfortable, hygienic, and healthy lives. According to a 2021 study, the most important task that dementia patients need help with is getting out of a bed or a chair.
That being said, caregivers can assist seniors with much more than simple, everyday tasks. These committed healthcare professionals can also keep seniors company, maintain their morale, and help them with non-essential activities, such as painting or playing music. Caregivers are responsible for the health, security, and happiness of seniors in memory care facilities.
What services are provided by quality memory care facilities in Seattle?
A Seattle memory care facility is responsible for a number of important tasks. Unlike a normal hospital or assisted living home, a memory care facility focuses solely on the unique needs of dementia patients. One possible concern is security. Unfortunately, some seniors dealing with memory loss may become agitated, and a memory care facility prevents these individuals from harming themselves and others. A memory care facility also keeps tabs on patients at all times, ensuring that there are no unplanned excursions into the outside world. In addition, these memory care facilities often provide seniors with access to innovative new medical treatment options.
Memory care for seniors in Seattle
Making a decision about a loved one with dementia or Alzheimer's is never easy. But one thing is certain: you do have to make a decision. Approaching this difficult choice is easier than you think. Browse options for Seattle memory care today, and start developing an effective plan for your senior.