Find more resources in your city!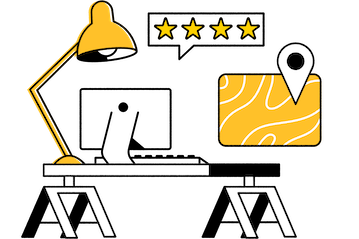 Start Exploring
Should your business be here?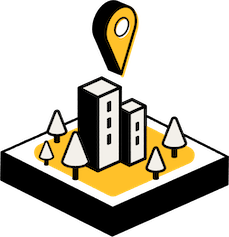 Add your business
What are the average numbers you should know as you search for memory care in Scranton?
Price is one of the biggest things most families think about when it comes to choosing a memory care facility in Scranton. As you'll see below, costs for memory care in Scranton are actually very good when compared to the national average. That means if your loved one needs memory care, you're looking for it in a great place.
Of course, your charges may be higher or lower than average based on factors like the type of support that your loved one needs and the facility that you choose. But you likely won't be responsible for paying all of these costs out of your own pocket, as Medicare plans typically provide some coverage for memory care.
What percentage of users of long-term care, both in Scranton and elsewhere, have Alzheimer�s or another form of dementia?
There are plenty of different ways to support someone who has Alzheimer's or dementia, as you'll see below. But it's worth keeping in mind that these are progressive conditions, meaning they worsen over time. So you may be able to provide your loved one with enough support at home at first, but moving them into a Hazleton, Scranton, or Wilkes-Barre memory care facility may be necessary down the line.
When the time comes to move your loved one into a memory care facility, you want to make sure that you find the right fit for them. Finding a place where they can be comfortable and happy will do wonders for their quality of life as they continue living with a tough diagnosis.
How do I find the best memory care facilities in Scranton?
Finding the right option for Scranton memory care will take a bit of research. But you can begin the process by sitting down with your loved one and having a conversation with them. See what kinds of features they would like to see in a live-in facility. Then, use that information to narrow down the list of local providers until you get to a more manageable number.
At that point, you can bring your senior into some of these facilities and give them the chance to explore. While they do, you can talk to staff members, residents, and residents' families to learn more. If you'd like to get more detailed information about this process, check out our comprehensive guide to choosing a memory care facility to learn more.
Memory care for seniors in Scranton
Memory care facilities enable seniors with Alzheimer's to live joyful lives, despite their diagnoses. Moving your loved one into one of these facilities could be just what they need to age in comfort and dignity. Plus, you'll free up more time in your schedule to focus on what you love since you won't be responsible for caring for your senior entirely on your own any longer.
So why wait? You can take the first step toward finding your loved one's perfect facility by using the free resources on Seasons.