Find more resources in your city!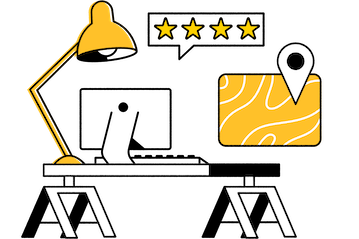 Start Exploring
Should your business be here?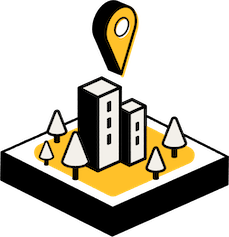 Add your business
How do I find the best memory care facilities in San Antonio?
Remember to keep the specific needs of your loved one in mind when considering your options. If their disease is more advanced, for example, you might prefer a facility that provides medical services around the clock. It is important to tour the facilities you are considering to get a good idea of what the living arrangements are like, what safety measures are in place, and to observe what a typical day looks like for residents. Does it feel homelike or is it cold and impersonal? What kind of amenities are available and are there adequate opportunities for socialization and interaction with other people to prevent isolation and loneliness. Ask whether the facility and its staff are certified, as well as what kind of qualifications caregivers are required to have and whether they receive training on an ongoing basis. Ask what the turnover rate for staff is and observe how well they know the residents and interact with them.
Facts and trends in San Antonio memory care
What are the average numbers you should know as you search for memory care in San Antonio?
There are several factors to consider when looking for San Antonio memory care for your loved one, and an important one is the cost of care. Caring.com compiled data on the average monthly cost of memory care across the country. Below you can see how your city compares to the average cost in Texas and the country as a whole:
You should ask any memory care facility in San Antonio that you are considering how costs are structured and whether you can anticipate any additional costs depending on the needs of your loved one. Don't forget to ask the facility whether they will work with your loved one's long-term care insurance, if applicable.
Is the likelihood that a senior in San Antonio will develop dementia increasing?
With more and more baby boomers retiring, the proportion of the population made up of senior citizens is expanding at a rapid rate. This also means that the number of seniors diagnosed with Alzheimer's and other dementias will also see an increase, as reflected in the research done by the Alzheimer's Association in 2021.
This data clearly illustrates why access to excellent San Antonio memory care is crucial for families like yours. Research shows that having access to the kind of cognitive stimulation and other therapies offered at many senior memory care facilities can possibly slow down the progression of your loved one's cognitive deterioration.
What services are provided by quality memory care facilities in San Antonio?
Memory care facilities specifically cater to the needs of seniors like yours and offer them the kind of care that is unavailable at places like senior assisted living facilities. Memory care in San Antonio can ensure that your loved one accesses round-the-clock care and supervision, as well as a safe and secure living environment. The caregivers that will work with them daily will have the specialized training required to anticipate and respond to their many and complex needs. In addition to all of this, they also receive nutritious meals to keep them healthy and have plenty of opportunities to interact and socialize with others.
Memory care for seniors in San Antonio
When your loved one's symptoms have progressed to the point where they need specialized memory care 24/7, you can count on Seasons to guide you every step of the way. We are committed to helping you make the transition as smooth as possible. Browse our San Antonio memory care reviews today.