Find more resources in your city!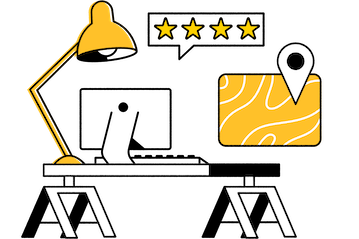 Start Exploring
Should your business be here?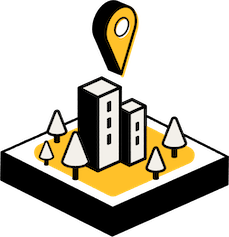 Add your business
What are the average numbers you should know as you search for memory care in Rochester?
The average per-month cost for Rochester memory care is very close to the national average, according to recent data. While it's true that aging in place is the most affordable senior care option, this becomes highly unviable when your senior struggles with dementia. For example, a senior who is left alone for long periods of time may wander and become lost far from their home — ending up in nearby Mason City or Austin and feeling utterly confused about how they got there.
While it's always a smart choice to consider your budget before committing to a memory care facility in Rochester, money isn't the only factor to keep in mind. You also need to consider the overall quality of the memory care facility, as a cheap option could suffer from a range of disadvantages — including inadequate security, inadequate staff, and a history of being sued for elder abuse or neglect.
Who are the caregivers for people with Alzheimer's in Rochester?
Because the elderly population is growing in the United States, there are millions of Americans who consider themselves to be caregivers. In addition, the elderly population is living longer. This means that many caregivers are considered "seniors" themselves! In fact, recent data suggests that almost one-third of all caregivers are over the age of 65.
Caregivers who are themselves over age 65
Caregivers providing assistance to a parent or in-law with Alzheimer's or other form of dementia
Caregivers supporting a spouse with Alzheimer's or other form of dementia
This can lead to completely unviable situations where you have a senior struggling with their own cognitive and physical health issues while simultaneously trying to take care of their elderly parent with dementia. In these kinds of situations, the solution is clear: Take advantage of Rochester memory care, provide your senior with the care that they really need, and give yourself a break while you're at it.
How do I find the best memory care facilities in Rochester?
While many seniors may be slightly unnerved by the cost of memory care in Rochester, there is plenty of funding assistance available. Finding as much funding assistance as possible should be your first step as you search for the best memory care facilities in your area. The good news is that there are now numerous nonprofits, charities, and church groups that help families who need this type of assistance. And of course, you can also check out government organizations like Medicare or the Veterans' Association. A few extra hours of research on the weekends can provide you with the funding assistance you need. As for the facilities themselves, look for adequate staffing, innovative treatment options, solid security, and a reliable track record. If you'd like to learn more, check out our comprehensive guide on choosing a memory care facility.
Memory care for seniors in Rochester
Dementia might start slowly, but it can quickly become a major issue. This is why it's always a good idea to explore options for memory care as quickly as possible. Get this crucial aspect of caregiving out of the way, and you can move forward with peace of mind — knowing that you're doing everything you possibly can to help your senior. Seasons provides in-depth listings to help make this decision easier.