Find more resources in your city!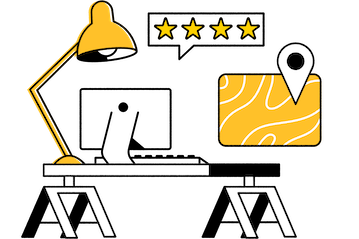 Start Exploring
Should your business be here?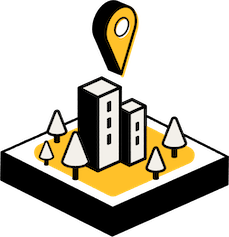 Add your business
What are the average numbers you should know as you search for memory care in Richmond?
Pricing will undoubtedly be one of the top things on your mind as you start to look a little closer at your options for Richmond memory care. As you can see below, the cost of this kind of care in Richmond is in line with national averages. So you won't necessarily save any money by looking for memory care here, but you won't typically have to spend more either.
The good news is that most Medicare plans provide at least some coverage for memory care in Richmond. You'll still likely have to pay for some of the charges out of your own pocket. But perhaps not all of them. That's why it's important to take a close look at your loved one's health insurance plan before moving forward.
Who are the caregivers for people with Alzheimer�s in Richmond?
When a loved one is first diagnosed with Alzheimer's or dementia, it often becomes a family member's responsibility to look after them, as you'll see below. This may work during the early days of the diagnosis. But as your loved one's condition progresses, it can get increasingly challenging to provide them with all of the different kinds of support they need.
Caregivers who are themselves over age 65
Caregivers providing assistance to a parent or in-law with Alzheimer's or other form of dementia
Caregivers supporting a spouse with Alzheimer's or other form of dementia
Your senior deserves the very best in Richmond and Petersburg memory care. But you also deserve to enjoy your own life. And it can be extremely challenging to balance work, your personal life, and looking after a loved one with an Alzheimer's diagnosis. It's another major reason why moving your senior into a facility could be the right option.
How do I find the best memory care facilities in Richmond?
If you want to find the best option for Richmond memory care for your loved one, then you can begin by sitting down with them and having a conversation. Ask them what they would want their memory care facility to be like, and then use that information to narrow down the list of local providers.
Once you get to that point, you and your loved one can go to visit some of these facilities. This will give you both the chance to interact with staff members, residents, and residents' family members. The experience should help you zero in on the option that's going to be best for your senior.
You can take a look at our comprehensive guide to choosing a memory care facility to learn more.
Memory care for seniors in Richmond
Your loved one's Alzheimer's diagnosis can be tough on them and the entire family. But they can still enjoy the golden years that they have left. They're just going to need some extra help to do so. One of the best ways to get your senior that help is by moving them into a specialized memory care facility. They'll be able to age safely and comfortably while also getting more of an opportunity to socialize with other seniors. You can use the resources on Seasons when you're ready to get started with your research.