Find more resources in your city!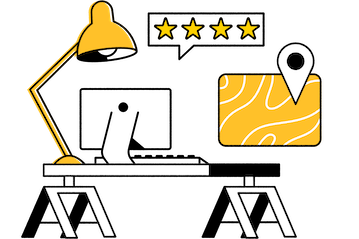 Start Exploring
Should your business be here?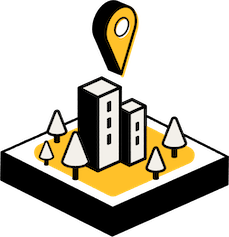 Add your business
How do I find the best memory care facilities in Raleigh-Durham?
While it may seem overwhelming to find a great memory care facility in Raleigh-Durham, there are some key things to look for when making your final decisions. Once you've chosen a few options, visit the facilities to take a tour. During the tour, you'll want to make note of the accommodations and services provided to the residents.
Examine the hallways and rooms. Are they designed for accessibility? Are there security measures in place to keep seniors with dementia safe and secure? Ask about any existing policies in place that dictate how caregivers must navigate difficult behaviors, such as sundowning or refusing care. A reputable location will demonstrate its knowledge through these requirements.
Speak with the caregivers on staff. Ask them questions about their training and qualifications, as well as the overall ratio of residents to caregivers. Smaller ratios can ensure that your loved one will receive the Raleigh-Durham memory care support they need to thrive.
Facts and trends in Raleigh-Durham memory care
What are the average numbers you should know as you search for memory care in Raleigh-Durham?
The cost of memory care in Raleigh can vary, depending on things like the basic monthly fee, additional costs that may arise, and more. The chart below uses Caring.com's information to outline the national average in comparison to the average in North Carolina as a whole, and in Raleigh specifically.
As you can see, the average monthly rate for memory care in Raleigh can be greater than the national and state averages. However, it's important to keep in mind that your loved one's insurance may be able to help offset some of these costs. Ask potential facilities about their ability to work with long-term care insurance.
What percentage of users of long-term care, both in Raleigh-Durham and elsewhere, have Alzheimer's or another form of dementia?
Alzheimer's disease and other forms of dementia are a common reason for seniors to transition to long-term care facilities. According to the Alzheimer's Association, residents with dementia make up a significant portion of the population of long-term care users. The chart below indicates which kind of services are often used by those with dementia.
Durham memory care can allow your loved one to receive the support and accommodations they need to thrive as they age, regardless of the type of dementia they may have. A memory care facility in Fayetteville can provide the specific services necessary to ensure that the senior in your life can age with dignity.
What services are provided by quality memory care facilities in Raleigh-Durham?
While the specific services offered by quality memory facilities can vary, there are some staples that most, if not all, provide. Memory care in Raleigh-Durham can provide round-the-clock assistance under the supervision of specially trained staff members. Likewise, your loved one will be in a secure environment that offers memory-enhancing therapies and other forms of assistance. Some facilities include complimentary mobility and transportation services, personal meals, medication management, and other forms of support, depending on the senior in your life's specific needs. Memory care is built to bring a wealth of advantages to your loved one's life to ensure they can age confidently and worry-free.
Memory care for seniors in Raleigh-Durham
When it comes time to set your loved one up with Raleigh memory care, it can be a difficult and emotional time for family. Seasons understands the difficulties involved and can help you get started in your search for Fayetteville memory care services. Kick things off by browsing our listings.