Find more resources in your city!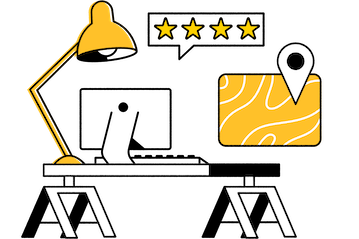 Start Exploring
Should your business be here?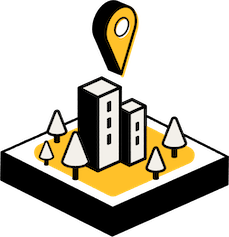 Add your business
How do I find the best memory care facilities in Pittsburgh?
Finding an excellent memory care facility in Pittsburgh can be a challenging task. Once you've chosen a few from our listings, arrange to take a tour of the building. It's important to get a solid understanding of the facility. Take a look at the rooms and hallways, as well as make note of accessibility options that are available around the facility.
Speak with the caregivers. You can find out the ratio of residents to caregivers, the kind of qualifications that staff members are expected to have, and more. Many facilities have policies in place that go over how to handle challenging situations, which are common in patients with dementia. These policies can give you an idea of how well they understand memory loss conditions.
By getting to know as much as you can about the facility in question, you can make an informed decision with confidence when the time comes.
Facts and trends in Pittsburgh memory care
What are the average numbers you should know as you search for memory care in Pittsburgh?
A key aspect of finding quality Pittsburgh memory care involves finding something that suits your loved one's budgetary needs. Don't forget to consider how the senior in your life's insurance can assist. The chart below compares the national average with Pennsylvania's, as well as that of the Pittsburgh area specifically, according to Caring.com.
The cost of memory care in your area can vary, depending on your loved one's individual needs. There may be additional fees that can arise; however, you can ask questions to get a transparent answer on these hidden fees. Ask the facility about their ability to work with long-term care insurance policies as well.
What kind of assistance do seniors in Pittsburgh need help with most often?
There are many ways that a senior with dementia may need assistance. Through a memory care facility, your loved one can receive the supports they need to thrive. Below, you can explore the most common forms of assistance caregivers provide residents with dementia, according to the Alzheimer's Association's latest data.
The senior in your life may need a variety of accommodations to allow them to age with dignity and confidence. You'll want to find a memory care residence that is trained and capable of providing the support your loved one needs, whether they require 24-hour personal care or simply the occasional mobility assistance.
What services are provided by quality memory care facilities in Pittsburgh?
Memory care facilities are dedicated to supporting seniors with Alzheimer's and other forms of dementia, which means they have services and accommodations that set them apart from a typical assisted living or nursing home.
When your loved one stays at a memory care facility, they can get 24-hour supervision and care while in a secure environment. If the senior in your life is prone to wandering, a trained staff member can keep them safe while finding ways to redirect the behavior. Many facilities offer therapies to support memory problems, as well as nutritious meals and transportation assistance. There are many benefits that your loved one can enjoy beyond these as well.
Memory care for seniors in Pittsburgh
While dementia can be scary, providing the resources and support systems that your loved one needs can be just the thing to help navigate this time in your senior's life. Let Seasons help you find the quality Pittsburgh memory care that the senior in your life requires to thrive as they age. Get started with our listings today.