Find more resources in your city!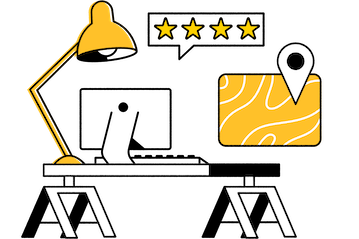 Start Exploring
Should your business be here?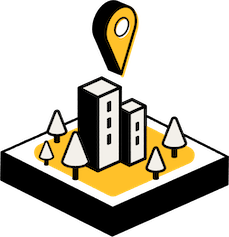 Add your business
How do I find the best memory care facilities in Piedmont Triad?
When you're searching for the top memory care facility in Winston-Salem for the senior in your life with dementia, you'll want to explore your options thoroughly. Once you've chosen some options from our listings, arrange to take a tour and speak with the staff members.
At the facility, make note of the state of the rooms, hallways, bathrooms, and other living spaces. Observe the way the staff and residents behave. Speak with a caregiver as well. They can tell you more about the facility's policies on dealing with difficult behaviors, such as paranoid outbursts or refusing to take medication as needed. How the facility and staff members handle these situations is important, as it can reflect their level of understanding of memory loss.
Request contact information for the families of residents who are staying at the facility you're considering. You can reach out to find out directly about how they feel about the location, their treatment, and other aspects of life in a memory care facility.
Facts and trends in Piedmont Triad memory care
What are the average numbers you should know as you search for memory care in Piedmont Triad?
The rate paid for memory care can vary, depending on a variety of factors. However, it's important to get a thorough understanding of the finances that will go into memory care services. The chart below compares the average monthly cost of memory care across the U. S. and in North Carolina, as well as memory care in Greensboro specifically, according to Caring.com.
Greensboro memory care is generally lower than the national and state averages, but keep in mind that the cost may fluctuate. Some Piedmont Triad memory care facilities may adjust prices on a routine basis. Your loved one may need additional medical equipment or care. Be sure to ask as many questions about the financial side as you need to understand the fees thoroughly.
Who are the caregivers for people with Alzheimer's in Piedmont Triad?
It may be daunting to turn a loved one over to a Greensboro memory care facility. However, it can be a great way to ensure they are safe and secure with access to services, trained staff members, and more. The Alzheimer's Association found that many people performing caregiving services include:
Facts About Caregivers of Alzheimer's and Dementia Patients
Caregivers Who Are Themselves Over Age 65
Caregivers Providing Assistance to a Parent or In-Law with Alzheimer's or Other Form of Dementia
Caregivers Supporting a Spouse with Alzheimer's or Other Form of Dementia
Chances are that your family falls into one of these categories. By transitioning your loved one to a Piedmont Triad memory care facility, you can ensure that they are receiving top-notch support throughout the obstacles that can come with dementia. Specially trained staff can assist the senior in your life in a variety of beneficial ways.
What services are provided by quality memory care facilities in Piedmont Triad?
A memory care community provides seniors a residential space in which they have access to a variety of useful services that are beneficial towards elders with dementia. The specific services can vary, depending on the specific facility. However, there are some key services that can set them aside from other types of facilities for seniors. For instance, many High Point memory care facilities offer 24-hour supervision under the guidance of specially trained staff. The environment is secure and safe, which is particularly valuable for those who experience sundowning and similar behaviors associated with dementia. Other services may include daily meals, medication management, transportation services, personal care support, and more. The benefits associated with memory care in Winston-Salem can be a boon for your family and the senior in your life.
Memory care for seniors in Piedmont Triad
While it can be a difficult decision to make, a memory care facility in High Point can be just what your loved one needs to age with dignity and confidence. Seasons understands the weight of this decision and can help you get started with as little stress as possible. Begin your search by exploring our comprehensive listings for Piedmont Triad memory care facilities.