Find more resources in your city!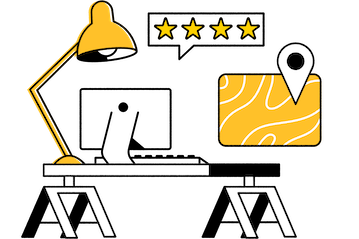 Start Exploring
Should your business be here?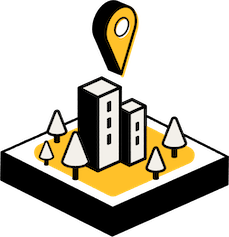 Add your business
How do I find the best memory care facilities in Phoenix?
The process of finding the best memory care facility in Phoenix can be overwhelming, particularly if you're not sure of how to get started. When you've chosen a few facilities from our listings, arrange to visit and tour the facilities. Look around at the rooms and halls, as well as spend some time observing activity on the unit.
Talk with caregivers and residents while you tour the Phoenix memory care facility. What kind of medical training have the staff members received? What are their qualifications? Is there a physician on duty round-the-clock or are there specific hours? Find out what policies are in place for handling difficult behaviors, such as wandering or agitation. A caregiver can explain the different ways they support residents through these times, which can give you an idea of whether the facility is up-to-date on the latest research in supporting those who have dementia.
Choosing an excellent facility is vital to ensuring that the senior in your life is treated with respect and dignity and has free access to the services that they need to thrive as they age.
Facts and trends in Phoenix memory care
What are the average numbers you should know as you search for memory care in Phoenix?
Memory care services are billed on a monthly basis; however, there may be additional charges and fees to consider for the senior in your life. Caring.com released data that provided insight into the national average of these costs, as well as in each state and city. Below, we've compiled that information on a handy chart for you.
Compared to the nation, as well as the overall state of Arizona, Phoenix has a lower average monthly cost of memory care. It's important to keep in mind that your loved one's insurance may affect their monthly rate, as well as any necessary medical assistance they may need while they are there. Make sure to ask questions about any expenses that are outside the basic monthly fee.
How many people aged 65+, including those in Phoenix, have Alzheimer's dementia?
Alzheimer's dementia can begin very early on – sometimes as soon as 40 years old, though increased age is one of the greatest indicators when determining one's risk of developing Alzheimer's or another form of dementia. Based on the research conducted by the Alzheimer's Association, the chart below outlines the number of people with Alzheimer's across senior age groups.
Age is one of the top factors that can predict one's chance of developing dementia, alongside genetics and family history. By keeping an eye out for warning signs, you can get your loved one into an excellent Prescott memory care facility with time to transition, build new relationships, and grow accustomed to daily life there, which can support them in the future.
What services are provided by quality memory care facilities in Phoenix?
The specific services a memory care facility will offer can vary widely. These residential communities allow seniors with dementia to live comfortably and with the assistance that they need to thrive as they age. Many memory care facilities offer 24-hour care, a secure environment, on-staff nurses, specialized caregivers, incontinence care when necessary, and more. Your loved one may receive mobility and transportation services, as well as help with personal care, laundry, and medication management. Further, most facilities provide complimentary and nutritious daily meals. There are many benefits that your loved one can enjoy while allowing the facility to take on a majority or all of their care, which can allow family members to get a break.
Memory care for seniors in Phoenix
At some point, your loved one may need the support offered through a Phoenix memory care facility. You can rely on Seasons to assist you as you navigate this difficult time. We understand the importance of this decision and strive to make it as uncomplicated as possible. With our free listings, you can get started in your search right away.