Find more resources in your city!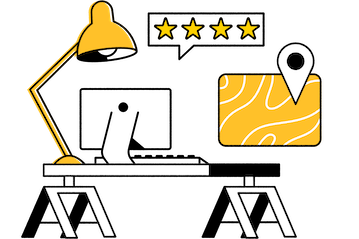 Start Exploring
Should your business be here?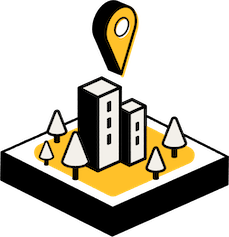 Add your business
What are the average numbers you should know as you search for memory care in Peoria?
The average cost of memory care per month in Peoria is close to the national average, and you can expect to pay just above $5,600. This might sound like a major investment for many families — especially with the rising cost of living. The good news is that you may be able to "lock in" a long-term payment agreement — preventing any further inflationary rate increases down the road.
Do the math, and you might find that simply feeding your senior while they age in place is almost as expensive as the full cost of memory care in Peoria. This is especially true when you consider special diets, transport costs, and so on. For a few thousand more, your senior gets access to not only a steady, senior-specific diet, but they also get access to medical care, laundry services, and adequate supervision.
What should seniors in Peoria know about the relationship between age and Alzheimer's?
While Alzheimer's and dementia can strike even relatively young adults in the United States, it is more common among seniors. According to the most recent data, this condition becomes especially prevalent for seniors over the age of 85. At this point, your elder loved one might be in need of not only memory care, but also treatment for a wide range of medical issues — making a memory care facility an obvious choice.
With all that being said, dementia can also strike much earlier, and a considerable portion of elderly adults experience this condition as early as 65. This means that organizing early treatment for your senior loved one is very important. Early dementia treatment can significantly improve outcomes, and trained staff members can provide your family member with innovative treatments they won't find anywhere else.
How do I find the best memory care facilities in Peoria?
If you're still concerned about your budgetary constraints, start by searching for funding assistance. This may come in the form of Medicare or Veterans' Assistance — or it could be provided by local nonprofits, charities, and church groups in your local neighborhood. Next, consider the facility's distance from your home. Your senior might be in a memory care facility, but that doesn't mean they will stop being a part of your family's life. Facilities in Peoria or nearby Bloomington represent a short drive, while facilities that are further away could make it difficult to check-in. You might also want to consider the staff-to-patient ratio, which is a good indicator of overall quality. If you'd like to learn more about the ins and outs of choosing Peoria memory care, check out our comprehensive guide on choosing a memory care facility.
Memory care for seniors in Peoria
Sometimes, it can feel like you've lost a family member when they suffer from dementia. But that doesn't mean you need to lose hope. Check out Seasons today, and you can browse our listings to find local memory care options near you. You can also find plenty of additional information, including reviews left by other caregivers.