Find more resources in your city!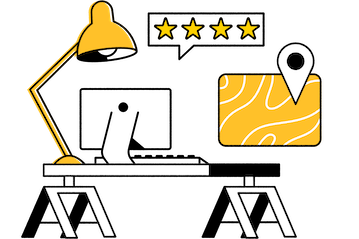 Start Exploring
Should your business be here?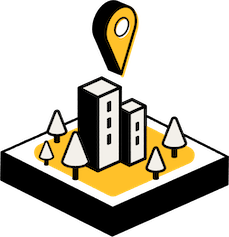 Add your business
How do I find the best memory care facilities in Orlando?
Once you've picked out a few options from our comprehensive listings, it's important to visit each memory care facility in person. This can allow you to make a well-rounded and informed decision. When you visit, get a good look around at the halls, rooms, and other areas. You can note the activity on the unit, such as whether residents are enjoying themselves, how they spend their time, and the general treatment they receive from the caregivers. Ask about getting the contact information of a couple of current residents and reach out to ask how their loved one feels about the facility.
Talk with the caregivers. They can tell you about the qualifications they are expected to have, as well as any training that they have received, both on or off the job. Ask about the number of residents each caregiver is responsible for, as this can impact their ability to provide the level of assistance necessary for your loved one to thrive. Always gather information about the ways they go about handling difficult behaviors, such as refusing medication or aggression, as these are common in people who have dementia.
Armed with this and other information, you'll be able to feel confident when you make a final decision about the best Melbourne memory care facility for your loved one.
Facts and trends in Orlando memory care
What are the average numbers you should know as you search for memory care in Orlando?
When you research the fees that are associated with memory care, be sure to keep in mind that these costs can go beyond a basic monthly fee. For instance, keep in mind the level of care offered through the facility, as well as the potential for additional costs. We've compiled the below chart using the findings from Caring.com, which indicates the average cost of memory care in the U. S., in Florida, and Orlando specifically.
As you can see, the average price for memory care in Orlando is pretty close to the national average. However, be sure to consider your loved one's budgetary needs, as well as the kind of coverage offered by their insurance. Always ask memory care facilities if they can work with long-term care insurance policies. In addition, be sure to ask about all additional costs that may not have been directly stated.
What should seniors in Orlando know about the relationship between age and Alzheimer's?
While people can and have developed Alzheimer's across a variety of ages, advanced age is one of the greatest of the top three risk factors associated with an increased chance of developing Alzheimer's. Based on the findings of the Alzheimer's Association, we've compiled the below chart to outline the percentage at which senior age groups' risk of dementia rises.
It's important to keep in mind that age is not the sole factor. The Alzheimer's Association found that genetics and family history are the two other greatest factors that can increase one's risk of Alzheimer's and other forms of dementia. It's important to keep an eye on the signs early on to ensure that you can help your loved one in their time of need.
What services are provided by quality memory care facilities in Orlando?
An Orlando memory care facility can provide a variety of benefits that set it apart from a typical assisted living facility or nursing home. These residential communities are designed to provide the kind of memory care in Daytona Beach that seniors with dementia need in order to thrive as they age, such as 24-hour support, specially trained staff and caregivers, access to therapies to support memory loss, and more. Your loved one may be able to receive transportation and laundry services, as well as delicious meals and medication support. Daytona Beach memory care can fulfill the unique needs of the senior in your life through their golden years.
Memory care for seniors in Orlando
When your family has agreed that the senior in your life is ready to enter 24-hour memory care, you can trust the resources available at Seasons to help you get started. We understand the difficulties that can arise during the transitional period for all those involved. Peruse our Orlando memory care reviews to get started today.