Find more resources in your city!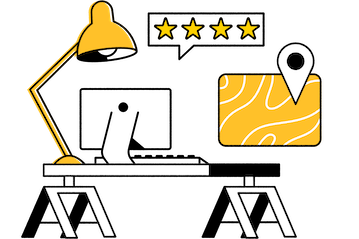 Start Exploring
Should your business be here?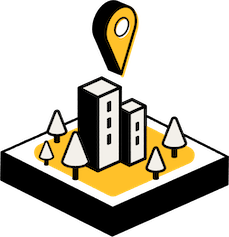 Add your business
How do I find the best memory care facilities in Oklahoma City?
The first step of finding a good Oklahoma City memory care option for your loved one is to understand the specific types of support that they need. Once you've figured out whether the older adult in your life will need basic memory care or a more specialized type of support, it will be easier for you to evaluate the options that are left on your list.
Once you've got your list down to a more manageable length, you can start visiting some of these places in person. By doing so, you'll get to see exactly what living in each memory care center would be like for your loved one. You can interview staff members, take a look at rooms, and potentially even speak with other families who have placed their older adults in the treatment centers.
Of course, don't neglect to give your loved one some input too. Letting them choose between the final options could increase the chance that they'll enjoy living at a memory care facility in Oklahoma City.
Facts and trends in Oklahoma City memory care
What are the average numbers you should know as you search for memory care in Oklahoma City?
The amount that you pay for memory care in Oklahoma City will be dependent upon the facility that you select and the services that it provides, among other factors. The table below uses data from Caring.com to show the average price of this type of care in both Oklahoma and Oklahoma City specifically. Take a look.
The good news is that you won't have to pay as much for memory care in Oklahoma City as you would in many other parts of the country. That could make it easier for you to put your loved one in a great facility that's nearby so that you and your family are able to visit them often.
What are some work-related changes that may happen to caregivers in Oklahoma City?
People who caretake for individuals with Alzheimer's and dementia can be impacted by that commitment in numerous ways. For example, a person's professional ambitions can take a hit when they assume this responsibility. To illustrate that point, we've included the following table, which uses data from the Alzheimer's Association to show how people are impacted by caring for others with memory issues.
Data like this shows that although you may want to care for your loved one, doing so on your own could negatively impact your life in more ways than you expect. But you don't have to sacrifice your career to make sure the older adult in your life has the care that they need. You can help them move into a memory care facility that fulfills all their needs in one place.
What services are provided by quality memory care facilities in Oklahoma City?
Memory care facilities in the Oklahoma City area and beyond offer services that exceed what's available in standard nursing homes. This is a list that typically includes things like 24-hour supervision from staff who specialize in memory care and memory-enhancement therapies.
Some facilities will also provide assistance with personal care, transportation, and the many other parts of daily life that the older adult in your life may no longer be able to do on their own. Each facility does things differently, which gives you the flexibility to choose a facility that gives your loved one consistent access to the services they need most.
Memory care for seniors in Oklahoma City
Are you ready to get your loved one set up with memory care in the Oklahoma City area? If so, you're in the right place. Seasons has all of the free local resources that you need to do your research and make a decision about where your loved one should receive memory care.