Find more resources in your city!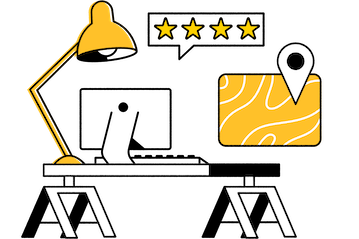 Start Exploring
Should your business be here?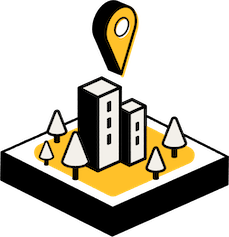 Add your business
How do I find the best memory care facilities in New Orleans?
After narrowing down a few options for New Orleans memory care, take the time to visit those facilities you are considering. Check out the living arrangements, communal spaces, and the grounds to see what a typical day looks like for residents and how staff interact with them. Because those with dementia or Alzheimer's often wander off without supervision and can easily become disoriented, make sure that there are safety measures in place to enable them to enjoy as much independence as possible with minimal risk. For example, a system that can set off an alarm if a resident attempts to exit without supervision. Ask about the qualifications and training of caregivers, how frequently their certifications are updated, and whether they get training on an ongoing basis. It is also important to ask about the ratio of residents to caregiving staff and whether that ratio changes at night. Don't forget to inquire how the staff handles difficult behaviors such as agitation, resistance to care, and other disruptive behaviors.
Facts and trends in New Orleans memory care
What are the average numbers you should know as you search for memory care in New Orleans?
The cost of care is an important consideration when exploring the available options for memory care in New Orleans. Research by Caring.com looked at the average costs of memory care across the U. S. This is how the average monthly cost of care in New Orleans compares with the state and national average:
Memory care can be expensive because of the specialized care that patients require. For this reason, it is wise to make sure you understand how costs are structured and what additional expenses can be expected over and above the monthly fees. It is also a good idea to thoroughly explore all available options when it comes to financial assistance.
What should caregivers in New Orleans know about the mental health impact of caring for a loved one with dementia?
Just like you, many relatives of aging seniors with Alzheimer's or another type of dementia choose to take on the enormous task of caring for their loved ones themselves. However, research done by the Alzheimer's Association in 2021 illustrates the significant impact the burden of care has on the mental health of caregivers:
Caregivers Report the Following Personal Impacts of Supporting Someone with Dementia
Emotional Stress
Physical Stress
Anxiety
Among caregivers of seniors, those caring for loved ones with dementia are substantially more likely to experience significant emotional, economic, and physical challenges than those who do not. The last thing your loved one would want is for you to sacrifice your health and wellbeing to take of them, no matter how well-intentioned you are.
What services are provided by quality memory care facilities in New Orleans?
A memory care facility in New Orleans will be staffed with highly skilled professionals that are specifically equipped to meet the specific needs of your loved one. Given their specialized training, they understand the complexities of these diseases well and are able to pick up any physical or cognitive changes to address them without delay. They are also better able to deal with common behaviors like mood swings, aggression, and confusion. You can also rest assured that your loved one is receiving round-the-clock care and supervision, that they have access to memory enrichment programs, and are safe and secure in a homelike environment.
Memory care for seniors in New Orleans
Making sure that your loved one is safe and well-cared for doesn't have to come at the cost of your mental and physical health. Quality New Orleans memory care for your loved one can help you and your cherished senior stay happy, healthy, and well. Look through our reviews for memory care in New Orleans to start the process today.