Find more resources in your city!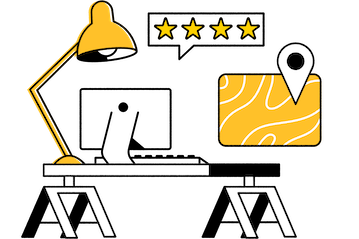 Start Exploring
Should your business be here?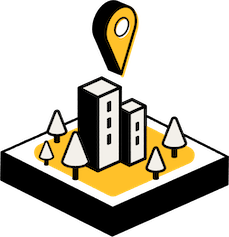 Add your business
What are the average numbers you should know as you search for memory care in Lubbock?
Memory care is a form of specialized care created for individuals who have received a diagnosis of Alzheimer's or another form of dementia. Memory care residents live in an assisted living community under 24-hour supervision and enjoy a structured environment, set routines, and other forms of care that help reduce their stress. When searching for memory care facilities, cost will likely play a role in your decision-making process. The following Genworth data offers insight into the monthly cost of memory care:
It's great to get an idea of the cost of Lubbock memory care. But since these are averages, you'll want to contact facilities individually to learn their specific rates. When speaking with these facilities, you can ask questions about their basic rate, including how often it changes. It's also good to inquire about their required deposit and any charges that are not included in the basic rate. If your senior has a long-term care policy, you'll want to find out if they accept it.
Is the likelihood that a senior in Lubbock will develop dementia increasing?
The complications that can arise for an individual living with dementia can be quite scary. In addition to them eventually having trouble speaking and completing normal activities, they could begin to struggle with balance, impulsive behaviors, and paranoia. Unfortunately, the prevalence of dementia appears to be increasing. Here is a look at Alzheimer's diagnosis projections:
The projected increase in the number of patients with Alzheimer's means there will likely be a greater need for memory care facilities in the future. Fortunately, there are currently many facilities in Lubbock ready to assist your older loved one with their memory care needs. The key to locating the right one is identifying a facility that offers services able to provide the greatest assistance to your senior.
How do I find the best memory care facilities in Lubbock?
If you are interested in finding quality Lubbock memory care, it's important to ensure you get information about your aging loved one's needs as a dementia patient. Do they have specific dietary requirements? Have they become afraid of people they don't know or wander often? Do certain activities calm them down? This information can help you find facilities that are trained and prepared to accommodate their unique needs.
As you begin to narrow your list of facilities, it's good to visit them in person to gauge their overall cleanliness, view the rooms, and meet staff members. You can see the areas where your senior will take part in group activities and learn about food preparations. In addition to asking about the cost of care, you'll want to know how they handle emergencies as well as difficult behaviors that are common for patients living with dementia. You can ask about staff training, the ratio of residents to caregivers, and how many staff members work each shift.
To learn more about this topic, don't hesitate to explore our comprehensive guide to choosing a memory care facility.
Memory care for seniors in Lubbock
Selecting the right memory care facility in Lubbock will be one of the most important choices you can make on your senior's behalf. You want to ensure that your elderly loved one is in a safe, clean environment with caring staff members who have top-notch training. We take pride in being able to help you locate the right facility. Explore our Lubbock senior memory care reviews today to begin your search.