Find more resources in your city!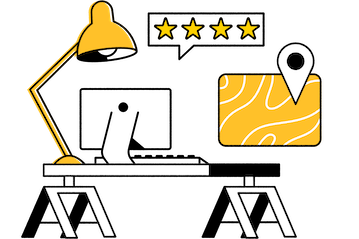 Start Exploring
Should your business be here?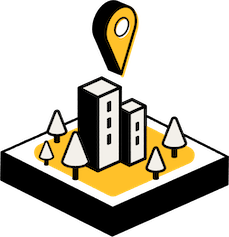 Add your business
How do I find the best memory care facilities in Las Vegas?
Once you have settled on a few options for Las Vegas memory care, make sure to visit each one. Have a look at the rooms, communal spaces, the grounds, and the overall facility, in addition to observing how staff interact with residents and how well they know those they are caring for. Check what security measures are in place to protect patients and allow them to be as independent as possible. This is important because people with Alzheimer's and other forms of dementia tend to wander off if they are not supervised and can easily get lost and become confused. You can even ask if you can talk to residents and their families about the facility. Ask what kind of qualifications caregivers are required to have at the facility and whether they are trained on an ongoing and regular basis. You can also inquire about care plans and how they are managed, as well as what techniques staff rely on to handle challenging and disruptive behaviors like aggression, resistance to care, and frequent attempts to find a way out of the facility.
Facts and trends in Las Vegas memory care
What are the average numbers you should know as you search for memory care in Las Vegas?
Cost is always an important consideration when you are looking into the options available for memory care in Las Vegas. The table below is based on research carried out by Caring.com and sets out the average costs of memory care across the country and how it compares to your city and state.
Memory care can be costly because of the many needs that seniors with Alzheimer's or dementia have and the specialized care that they require. When evaluating the monthly cost of memory care in Las Vegas, don't forget to factor in the level of care provided and the services a facility offers.
What are some work-related changes that may happen to caregivers in Las Vegas?
Research by the Alzheimer's Association indicates that caregivers of seniors with Alzheimer's and other types of dementia face many challenges and setbacks in the workplace due to the burden of caregiving. This can have a negative impact on their economic situation, especially given the fact that many caregivers are providing unpaid care to their loved ones.
We know that you are willing to go to the ends of the earth to keep your loved one safe and well-cared for. However, you shouldn't have to give up your career and forgo economic opportunities and this is the last thing your loved one would want you to do. Quality Las Vegas memory care can ensure that neither you nor your loved one has to live a lesser life than you deserve.
What services are provided by quality memory care facilities in Las Vegas?
Memory care facilities are specifically designed to cater to the needs of those with memory loss and cognitive decline and this is why they can offer your loved one an excellent quality of life. Because staff and caregivers have specialized training to provide the right kind of care to seniors with Alzheimer's and other dementias they are fully equipped to anticipate and respond to your loved one's needs, keep them safe, and maintain their health. A good facility will offer your loved one a varied and nutritious diet, a broad range of physical and social activities to choose from, as well as therapeutic and memory enhancement programs to help them manage their symptoms better.
Memory care for seniors in Las Vegas
Ensuring your loved one's dignity and quality of life and living a fulfilling life yourself are not mutually exclusive. You can keep your loved one safe, healthy, and well cared for while still having a career, your health, and being able to maintain a social life and fulfilling relationships by relying on memory care in Las Vegas. Browse through our Las Vegas memory care reviews to find excellent care for your loved one.