Find more resources in your city!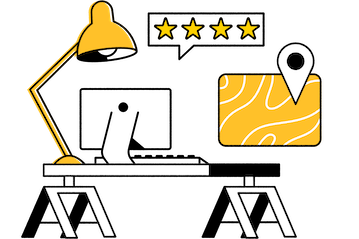 Start Exploring
Should your business be here?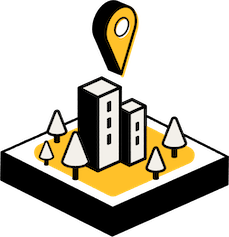 Add your business
What are the average numbers you should know as you search for memory care in Lansing?
Before you commit to paying for memory care in Lansing, it's important to know what the average cost of this kind of care is. We've included some of this information below to help you get started. You can use these numbers as a point of comparison as you continue evaluating the options for memory care in your area.
Your charges for Jackson or Lansing memory care can also be influenced by the company that you choose and the kinds of services that your senior needs. You may even be able to get some insurance coverage for the care that your senior gets if a doctor has prescribed it. It's certainly something to look into if you're concerned about costs.
What should seniors in Lansing know about the relationship between age and Alzheimer's?
As you'll see below, Alzheimer's is a condition that increases in prevalence as seniors grow older. That means even if your aging loved one doesn't need a professional memory care facility now, they may need one in the future — especially if they're already starting to show signs associated with memory loss now. It's never too early to begin doing your research so that you're prepared when the time comes.
Whether your senior is completely reliant on others for support or they're still somewhat independent, Alzheimer's and dementia can progress quickly. If you think that your elderly loved one may need to move into a memory care facility at some point, it's not a good idea to delay the search for very long. Otherwise, you could find yourself unprepared when your senior needs this kind of support.
How do I find the best memory care facilities in Lansing?
You can begin this process by doing some online research. Websites are a good source of information about the clinics in your area, the experience of the staff they employ, and the kinds of amenities they offer. This type of information can help you narrow down your list of options to a more manageable number. You may also want to look at online reviews to get a sense of how current and previous clients feel about each facility on your list.
Next, you can schedule a tour of the final facilities you're considering. Bring your senior along so they get the opportunity to provide input and you can both get a better idea of how they'd mesh with the staff and amenities offered at each memory care facility. You can also take a look at our comprehensive guide to choosing a memory care facility if you'd like more detailed information.
Memory care for seniors in Lansing
Memory care facilities ensure that your senior always has access to highly trained caregivers who can support them as they live with memory issues. Moving your older loved one into one of these facilities could be just what you need to help them make the most of their life with Alzheimer's or dementia. So why wait? Take a closer look at the free resources Seasons has compiled on this page today to get started.