Find more resources in your city!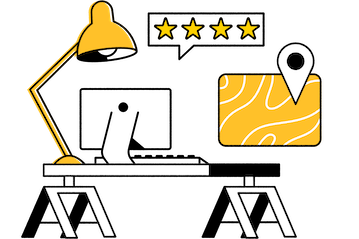 Start Exploring
Should your business be here?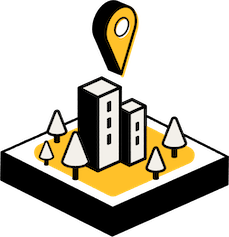 Add your business
What are the average numbers you should know as you search for memory care in Lafayette?
Price is often an important factor people consider as they explore their options for quality memory care. Memory care facilities charge a monthly basic fee; however, there may be added costs for amenities, activities, specialized meals, and other things provided by the facility. Genworth released the monthly cost of memory care in the U. S. and Louisiana in general and in Lafayette specifically:
The average monthly cost of memory care in Lafayette is lower on average than in other areas of the U. S., which can give hope to families of patients with dementia. When exploring your options, be sure to keep in mind that your senior's insurance provider or Medicare may be able to assist with the costs.
What percentage of users of long-term care, both in Lafayette and elsewhere, have Alzheimer's or another form of dementia?
There are several types of dementia, though Alzheimer's disease is the most common one. Other forms of dementia include vascular and frontotemporal dementias, though some people develop the syndrome following a stroke or infection, among other things. The Alzheimer's Association conducted a special study and revealed data on the number of memory care patients with dementia:
As there is no treatment or cure for dementia, it's important to find ways to ensure that your senior is as comfortable and secure as possible during their golden years. Patients with dementia may require additional support to prevent injury and other problems. With 24-hour care, your family can rest assured that your senior's needs will be met effectively.
How do I find the best memory care facilities in Lafayette?
Before choosing a facility for your senior with dementia, it's important to take your time to find the best memory care in Lafayette. When you have chosen a few options, take a trip to see the facilities. Assess the cleanliness of the rooms and hallways, as well as the general activity and -color: rgb(180, , );">atmosphere among the residents. Speaking with current residents can give you an idea of their opinions as well.
During your visit, talk to the caregivers and staff. Ask them about their qualifications, training, and other requirements that they must meet to provide memory care. What's the typical caregiver-to-resident ratio? How many caregivers are typically available during any given shift?
For more details that can help you as you explore your local options, consult our comprehensive guide to choosing a memory care facility. The more you know, the better prepared you will be as you visit each prospective memory care provider.
Memory care for seniors in Lafayette
Finding reliable memory care for your aging loved one is a selfless and kind act, allowing you and your family to remain confident that the senior in your life will be safe during their golden years. While it can be a difficult decision, you can trust our handy Lafayette memory care reviews to help you put your best foot forward in your search.