Find more resources in your city!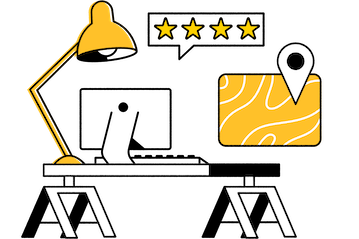 Start Exploring
Should your business be here?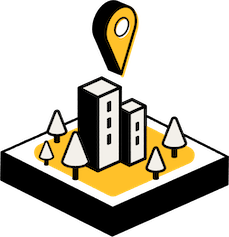 Add your business
How do I find the best memory care facilities in Kansas City?
When you've chosen a few options from our listings, you'll want to visit the facilities in person to get a better feel for their quality. A tour can be a great way to assess a memory care facility, as you'll be able to view the rooms and observe activities that take place on the unit. You'll also have the opportunity to speak with caregivers, allowing you to ask questions about their qualifications, training, and policies. If you can, ask to contact families of current residents to learn how they view the facility.
Speaking with caregivers, discuss the kind of training they have, as well as whether they receive ongoing training and supports to provide the most up-to-date care. Find out what the resident-to-caregiver ratio is, as well as how many caregivers work during shifts. Be sure to find out how the caregivers are trained to deal with difficult behaviors, which are common amongst those who struggle with dementia.
Gather as much information as you can about the services and amenities offered through the MO memory care facility, as this will allow you to make a thoroughly informed decision.
Facts and trends in Kansas City memory care
What are the average numbers you should know as you search for memory care in Kansas City?
The costs of memory care vary from state to state. Below, the chart indicates the national average juxtaposed to the average in the state of Missouri and in Kansas City specifically. There are many factors that can come into play when it comes to the price of Kansas City memory care.
When you're choosing a facility for memory care in MO, you'll want to find out as much as you can about the prices involved. Does the facility work with long-term care insurance policies? Do they often change the basic monthly rate or is it typically the same? Does the facility require a security deposit and are there any hidden fees involved? These can help you feel secure in your decision.
What percentage of users of long-term care, both in Kansas City and elsewhere, have Alzheimer's or another form of dementia?
According to the Alzheimer's Association, there is an estimated 6.2 million Americans over the age of 65 who are living with Alzheimer's dementia as of 2021. The below chart breaks down the percentage of users of different types of long-term care services who have Alzheimer's or other forms of dementia.
The importance of long-term memory care is immense, as it allows your family to rest easy knowing that your loved one is receiving the support they need to thrive as they age. With a Kansas City memory care facility, the senior in your life can manage the symptoms of Alzheimer's and other dementia with the assistance of trained professionals.
What services are provided by quality memory care facilities in Kansas City?
When it comes to memory care, there is a range of different services that your loved one may enjoy. A memory care community is a home that is built to accommodate the needs of seniors who deal with memory loss conditions. These residential spaces differ from typical nursing and assisted living facilities. For instance, caregivers of memory care patients are specially trained to handle potential dementia-related outbursts, such as aggression and refusal of care. The facilities provide a safe and secure environment in which seniors with memory loss can receive memory-enhancing therapies, participate in enriching activities, and more. They may also include medication management, meal services, and incontinence care as needed.
Memory care for seniors in Kansas City
When you're ready to start looking for excellent Kansas City memory care facilities for the senior in your life who has dementia, Seasons is here for you. We understand the importance of maintaining your loved one's quality of life as they age. Browse our comprehensive listings to get started as quickly as possible.