Find more resources in your city!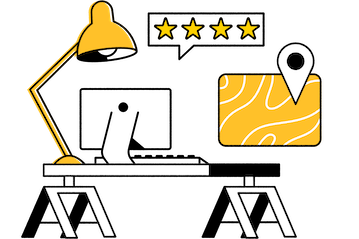 Start Exploring
Should your business be here?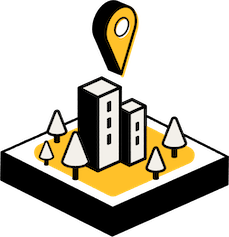 Add your business
How do I find the best memory care facilities in Jacksonville?
There are a number of things you can do to help you feel secure in your final decision on a memory care facility in Jacksonville. The first thing to consider is the specific needs and circumstances of your loved one, such as whether they still have mobility, require assistance administering their medications, and whether they need supervision 24/7. You should also visit the facilities you are considering in person to check what the living arrangements are like, whether it feels homelike or cold and impersonal, which can play a role in how relaxed your loved one feels there. Check whether the facility and the grounds are secure to keep patients safe, what amenities are available to ensure your loved one be as social and active as they'd like, and what medical services are provided.
It is also important to ask about the qualifications and training of staff and caregivers, as well as how care plans are created for each resident. It might even be a good idea to prepare a list of questions to ask in advance, to make sure nothing important slips your mind.
Facts and trends in Jacksonville memory care
What are the average numbers you should know as you search for memory care in Jacksonville?
Cost is always an important consideration when making a decision on Jacksonville memory care. Things such as the location of the facility, as well as the service and level of care available will play a role in the overall cost. Below you can see how the local monthly cost of memory care compares to that of the entire state of Florida and the country as a whole, based on research by Caring.com:
Some of the things to consider when looking into the cost of care are whether the fees increase on an annual basis, what is included in the monthly fee, and how costs are structured. You can also look into whether your loved one's insurance can help cover the cost and if there are any government programs, whether locally or federally, that can also assist.
What should caregivers in Jacksonville know about the mental health impact of caring for a loved one with dementia?
Research shows that taking care of a senior with Alzheimer's or other dementias comes with a very high toll on the physical and mental health of caregivers. As much as you want to do as much as you can for your loved one, the last thing they would want is to see their care come at the cost of your health and wellbeing.
Caregivers Report the Following Personal Impacts of Supporting Someone with Dementia
Emotional Stress
Physical Stress
Anxiety
Ensuring that your loved one's dignity is not compromised and their quality of life isn't diminished with the deterioration of their cognitive capacities does not mean you to sacrifice your health, career, and social life. With top-quality memory care in Jacksonville, you can rest assured knowing that your senior is getting nothing but the best care from highly trained professionals.
What services are provided by quality memory care facilities in Jacksonville?
A senior with dementia or Alzheimer's requires different services than those that are typically available in residential or assisted living facilities. A memory care community is a residential space that is specifically designed for the needs of someone like your loved one which means that they are able to retain as much of their independence for as long as possible. These communities strive to create a homey environment for residents to help them feel calm and at ease and also give them the opportunity to interact with those around them so that they are not vulnerable to isolation and loneliness. Your loved one will also be cared for by well-qualified professionals who specialize in caring for those with dementia and understand their specific needs and challenges.
Memory care for seniors in Jacksonville
There is no need to sacrifice your well being or your loved one's dignity and quality of life when they are no longer to take care of themselves. A memory care facility in Jacksonville can keep your loved one happy, healthy, and safe while ensuring you both live full and enriching lives. Browse our Jacksonville memory care reviews to get started on your search for the best care for your loved one.