Find more resources in your city!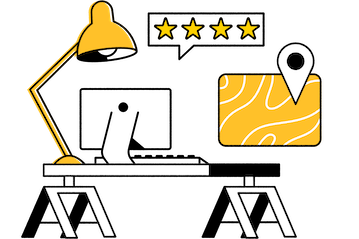 Start Exploring
Should your business be here?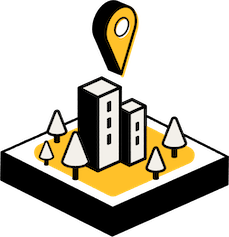 Add your business
How do I find the best memory care facilities in Indianapolis?
When you begin looking into Indianapolis memory care you'll see that you have quite a few options to choose from. This may feel overwhelming at first. But you can solve the problem with the right strategy.
It's Its best to begin by thinking about what it is specifically that your loved one needs from memory care in Indianapolis. Do they require meals transportation and personal care support? Or do you plan on providing some of those things yourself? Answer questions like these and you should be able to begin narrowing down your list into a more manageable one.
After that you will likely want to visit some of the facilities in person so that you can speak with staff members and get a better sense of what it would be like for your loved one to live there. You can also bring the senior in your life along with you so that they get the chance to give their input as well.
Facts and trends in Indianapolis memory care
What are the average numbers you should know as you search for memory care in Indianapolis?
The price of Indianapolis memory care depends on factors like the services offered and the company that runs it. But the chart below should give you a better sense of the average price of this type of care in both Indiana and Indianapolis. It uses data collected by Caring.com. Let's take a look.
As you can see the average cost of memory care in Indianapolis is about the same as the average price in the United States as a whole, and throughout the state of Indiana as well. That means you can keep your older adult close to you without having to pay extra for the privilege.
What kind of assistance do seniors in Indianapolis need help with most often?
People who live with Alzheimer's and dementia need help with a wide variety of daily living tasks. We've summarized these in a table below so that you can get a better sense of the type of support that your loved one will need. Here's some data that was collected by the Alzheimer's Association.
Older adults who have memory issues need the most help with getting in and out of beds and chairs. But many seniors with these issues also require assistance with things like feeding and dealing with incontinence. The widespread nature of these issues indicates that memory care is a good option for individuals with of Alzheimer's.
What services are provided by quality memory care facilities in Indianapolis?
Each memory care facility has its own set of services. These vary from provider to provider, but most will offer things like 24-hour care and access to medical professionals who specialize in memory conditions. A facility may also provide services like transportation, meals, and personal care support. They could even help your loved one out with laundry and memory-enhancing therapies. Be sure to check in with the memory care facilities that you're considering to make sure that you know the specific services that your loved one will get while living in that facility. Keep in mind, facilities that offer extra services may cost more.
Memory care for seniors in Indianapolis
When you're ready to get an older adult in your life set up with memory care, Seasons has you covered. You can use our free resources to do your research and figure out which Indianapolis option is going to be the best fit for your loved one. Take a closer look at what we have to offer to learn more.