Find more resources in your city!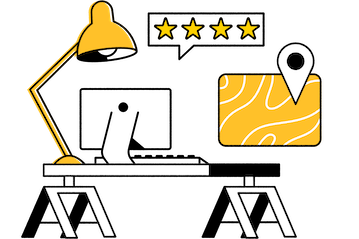 Start Exploring
Should your business be here?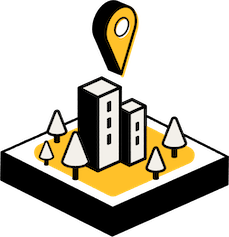 Add your business
How do I find the best memory care facilities in Houston?
To help you to feel confident in the decision you make for Houston memory care for your loved one, you should take a tour of all the facilities you are considering. Keep your senior's needs in mind as you look at the rooms, communal areas, and grounds, as well as when you think of the questions you want to ask the staff. Get information on the amenities available such as fitness and wellness programs, in addition to the enrichment activities and memory-enhancing programs they offer residents. Request information on whether there are nurses and doctors available 24/7 and how easily medical assistance can be accessed if this is not the case. Ask about the qualifications and training that staff and caregivers have, what the staff turnover rate is like, and how they handle the difficult behaviors that are common for people with Alzheimer's or another form of dementia. Observe how well they know those that they care for and whether residents get the same caregivers each day.
Facts and trends in Houston memory care
What are the average numbers you should know as you search for memory care in Houston?
The cost of memory care in Houston is an important consideration for those exploring the options available for their loved ones. Using research conducted by Caring.com, the following table compares the monthly cost of memory care for the city of Houston, the state of Texas, and the country as a whole:
Although the expense of Houston memory care is considerable, these facilities have safety measures that are crucial for patients such as your loved one, as well as staff who are specially trained to cater to their needs. The specific services and amenities offered by a facility play a role in the cost of care, so make sure to familiarize yourself with these details when weighing up your options.
Who are the caregivers for people with Alzheimer's in Houston?
Research conducted in 2021 by the Alzheimer's Association indicated that most of those caring for seniors with Alzheimer's or another type of dementia are often loved ones such as their spouses, children, or another relative. Although it comes from a place of much love, this responsibility, which is often unpaid, has a significant negative impact on the finances, health, and careers of caregivers.
Facts About Caregivers of Alzheimer's and Dementia Patients
Caregivers Who Are Themselves Over Age 65
Caregivers Providing Assistance to a Parent or In-Law with Alzheimer's or Other Form of Dementia
Caregivers Supporting a Spouse with Alzheimer's or Other Form of Dementia
We know that you want nothing but the best for the senior in your life but it is not necessary to sacrifice your wellbeing to ensure their safety and dignity. Relying on the specialized caregiving offered with quality Houston memory care means that both you and your loved one can remain happy, healthy, and carry on living meaningful lives.
What services are provided by quality memory care facilities in Houston?
With a facility specifically designed for seniors suffering cognitive decline and memory loss, a memory care community is able to ensure the safety of your loved one and help them maintain a better quality of life. With quality memory care in Houston, your loved one can enjoy social and fitness activities and can benefit from programs that can help slow down the deterioration of their faculties. Because staff and caregivers are specifically trained and qualified to provide the specialized care seniors with Alzheimer's or other dementias need, you can rest assured in the knowledge that they are getting the best care available.
Memory care for seniors in Houston
When the time has come to place the care of your loved one in the hands of others, we know it is a decision that weighs heavily on your heart. You can trust Seasons to guide you as you navigate this emotional transition and ensure top-quality care for your cherished senior in Houston memory care.