Find more resources in your city!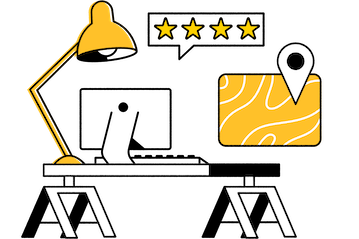 Start Exploring
Should your business be here?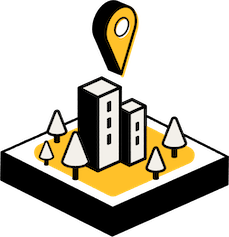 Add your business
How do I find the best memory care facilities in Grand Rapids?
After reviewing our listings, choose a couple of Kalamazoo memory care facilities that seem to fit your needs. Then arrange to visit each location. Don't be satisfied by just seeing the "public" areas. Make sure you see patient rooms and time your visit to coincide with resident activities so you can see what life is really like for those who live there.
Ask questions about the qualifications of the caregivers and make sure they have specialized training in memory care issues. Evaluate the ratio of caregivers to residents and ascertain that there is 24-hour supervision and that the exits are monitored at all times. Ask how difficult behaviors are handled, as these are common among Alzheimer's patients. Ask for references and speak to families of current residents to get a better feel for the pros and cons of the facility. The more you know about the memory care facility, the more comfortable you will be trusting them to care for your loved one.
Facts and trends in Grand Rapids memory care
What are the average numbers you should know as you search for memory care in Grand Rapids?
Another important consideration when looking at Grand Rapids memory care facilities is cost. While quality is the most important factor, it doesn't really matter unless you and your loved one can afford their residence in the home you choose. Caring.com has provided the monthly average cost of facilities in the U. S., Michigan, and the Grand Rapids area:
In addition to the basic monthly fee, you should ask memory care facilities if there is a deposit required, if there are additional costs or expenses not covered by the basic monthly fee for extra services you may want for your loved one, and if they work with the long-term care insurance policy your loved one holds.
What percentage of users of long-term care, both in Grand Rapids and elsewhere, have Alzheimer's or another form of dementia?
When your loved one suffers from Alzheimer's or other types of dementia, they can be cared for in a wide variety of living situations. The Alzheimer's Association has provided information on what percentage of elderly people who use various types of long-term care suffer from Alzheimer's or some other form of dementia.
As you can see, the more secure the living situation, the higher the percentage of people suffering from Alzheimer's or other forms of dementia using that service. That's because as dementia progresses, patients often become a safety risk to themselves and sometimes to others. That's why it's so important to find the right Battle Creek memory care situation for your loved one.
What services are provided by quality memory care facilities in Grand Rapids?
When you choose a memory care facility in Kalamazoo, you can expect certain services regardless of your loved one's level of dementia. First, there should be 24-hour care and supervision for your loved one's safety. They should be provided with three nutritious meals per day and medication management. If necessary, they should have incontinence and toileting help along with other personal care and mobility assistance as needed. There should be staff to take care of laundry and other housekeeping tasks. Most importantly, there should be daily memory-enhancing activities that help your loved one hold onto their world as much as possible.
Memory care for seniors in Grand Rapids
While a diagnosis of Alzheimer's can be terrifying for you and your loved one, the most loving thing you can do for them is make sure they end up with the best memory care in Battle Creek. Seasons understands the difficulties inherent in this type of transition. We're here to help you find the right Grand Rapids memory care facility for your loved one. Start by reviewing our listings today.