Find more resources in your city!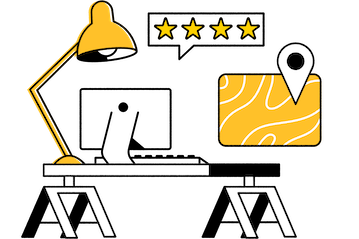 Start Exploring
Should your business be here?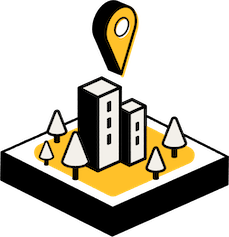 Add your business
What are the average numbers you should know as you search for memory care in Fresno?
When considering the average cost of memory care in Fresno, it's important to take into account both the base monthly fee and any additional fees. The following data from Genworth shows how much memory care costs in Fresno and how it compares to the national average and the average cost of memory care in California:
Before you work with any Fresno memory care facility, it's crucial to have a complete overview of the fees and charges. Ask if the facility requires a deposit and whether there are extra fees and charges that have not yet been disclosed. You should always ask if the facility works with your older adult's insurance policy and determine how much it will cover.
How many people aged 65+, including those in Fresno, have Alzheimer�s dementia?
You may be surprised to learn the actual number of older adults suffering from Alzheimer's. It may not always be evident that your loved one has dementia, especially if the disease is still in its early stages. Changes in the brain actually occur as early as a decade or more before the disease presents itself. However, it's essential to get quality care as fast as possible. Here is what the statistics say about the number of older adults suffering from Alzheimer's, broken down by age group:
Remember that Alzheimer's is not the only form of dementia, which means many more adults are living with dementia than described in the data above. Unfortunately, for someone with dementia, it will become increasingly challenging to take care of themselves as the disease progresses. Finding a good memory care facility in Fresno or Visalia is a critical step in ensuring they are cared for while enjoying a good quality of life.
How do I find the best memory care facilities in Fresno?
There are several things you should look for in a memory care facility. It's essential to visit the facility yourself and get a feel for the place. How clean and orderly does it seem? Do the staff members appear professional and friendly? What are the qualifications of the nurses and other staff members?
If you can get references from family members of current or past patients at the facility, that's even better. If the facility is not transparent about providing references or showing you reviews, it could be a red flag. You want to ensure they have good things to say about their loved one's experience at the facility. That way, you know your senior will get all the love and care they need.
You should also browse our comprehensive guide to choosing a memory care facility for more information.
Memory care for seniors in Fresno
We know transferring your loved one to a memory care facility in Fresno or Visalia can be a difficult decision. However, by choosing a high-quality facility that provides top-notch care, you will be able to be at peace knowing your loved one is being taken care of. Browse our senior memory care reviews to start your search.