Find more resources in your city!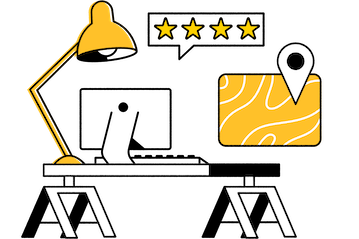 Start Exploring
Should your business be here?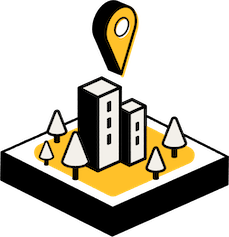 Add your business
What are the average numbers you should know as you search for memory care in Erie?
According to recent statistics, the average cost of memory care each month in Pennsylvania is over $5,700. This is higher than the national average of approximately $5,600. The good news, however, is that the average monthly cost for memory care in Erie is just over $5,100. This means that if you're searching for memory care in Erie, you'll likely find some of the most affordable options in the entire state.
Of course, it might not always be the best option to simply choose the cheapest memory care facility in Erie. If you choose a facility with inadequate security, for example, your senior might wander out of an unlocked door and turn up days later in a nearby town. Always consider the "real" cost of a memory care facility and factor in the non-economic consequences of your decisions.
What percentage of users of long-term care, both in Erie and elsewhere, have Alzheimer's or another form of dementia?
Unfortunately, those struggling with various forms of dementia often fail to get the help they need. According to recent data, the majority of seniors with dementia are not getting help from a range of potential services, including assisted living and nursing homes. This means that many seniors in the United States are probably suffering unnecessarily.
Many of these seniors may be failing to get the help they need because they lack caregivers who understand the available options. As a responsible caregiver, you can ensure that your older loved one doesn't fall into this category — becoming just another number. Instead, you can find innovative, effective solutions in your local area that improve your senior's quality of life.
How do I find the best memory care facilities in Erie?
Most caregivers start with their budget when assessing Erie memory care, and this is certainly understandable. But before you dismiss an option that you consider to be too expensive, you should factor in any potential funding assistance you may receive from organizations like Medicare, the VA, and others. This allows you to choose options that truly match your budget and narrow down your shortlist in a more accurate fashion.
From there, you can assess facilities based on your senior's unique needs. For example, music might be one of the few things your senior still enjoys — and it may even trigger memories that are otherwise inaccessible. If this sounds familiar, you can choose facilities that engage in music therapy — which has proven benefits for many dementia patients. Another solid choice is to check out our comprehensive guide to choosing a memory care facility, which provides plenty of in-depth information.
Memory care for seniors in Erie
Dementia might be unavoidable for many seniors, but it doesn't mean you need to simply watch from the sidelines. With Erie memory care, you can do everything possible to provide your older loved one with a comfortable environment. These facilities give your senior access to innovative treatments, caring healthcare professionals, and much more. Check out Seasons today to learn more about your local options.