Find more resources in your city!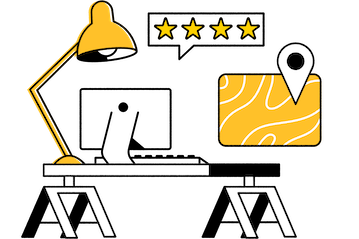 Start Exploring
Should your business be here?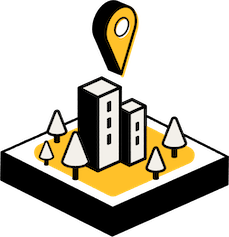 Add your business
What are the average numbers you should know as you search for memory care in Eau Claire?
As you consider your family's options for memory care in your area, it's important to be aware of your senior's budgetary needs. In addition to the basic monthly fee that you can expect to cover, there might be additional costs, depending on your elderly relative's specific needs. Let's take a look at Genworth's findings on the average monthly cost of memory care.
While the average cost of memory care in Eau Claire may be a little higher than the state and nation averages, it's important to keep in mind that a variety of factors can affect the rate, such as the floor plan of their room and the amenities that they choose. In addition, insurance and Medicare may be able to assist in covering memory care for your senior.
What are some work-related changes that may happen to caregivers in Eau Claire?
Dementia has far-reaching effects that can impact the social, psychological, economic, and physical aspects of the lives of those with the condition as well as their caregivers. Caregivers of elderly patients may experience a range of work-related consequences, according to a study on mild cognitive impairment conducted by the Alzheimer's Association:
It may be challenging to entrust your aging relative to a 24-hour memory care facility, but it can allow you to improve your and your family's quality of life, as well as your senior's. Families of patients with dementia can focus their time and energy on what matters the most – spending time with their aging loved ones during their final years.
How do I find the best memory care facilities in Eau Claire?
When it comes time for your senior to transition to 24-hour Eau Claire memory care, it's important to make your selection with care. Your aging relative should be placed in a facility that can best cater to their unique needs. Compile a list of options, eliminating any facility that has poor reviews or isn't forthcoming with its references. Once you've narrowed it down to a few solutions, make arrangements to visit each memory care facility in Eau Claire on your list. If possible, bring your senior with you to get their opinion on the general feeling of the facility, the available activities, and more.
During your visit, speak with caregivers to find out about their training and educational requirements. In addition, are the staff trained to handle emergencies and behaviors associated with dementia, such as wandering or aggression? Take the time to get to know as much as you can about the options in La Crosse and Eau Claire. With our comprehensive guide to choosing a memory care facility, you can arm yourself with more information to help you feel confident as you make your decision.
Memory care for seniors in Eau Claire
Providing our seniors with professional memory care can be an immense act of kindness that enhances their quality of life throughout their golden years. A secure environment can ease your family's mind by ensuring that the senior in your life is healthy and comfortable. Take advantage of our useful Eau Claire memory care resources to find an excellent provider today.