Find more resources in your city!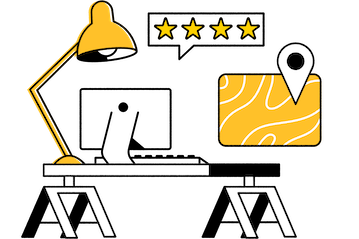 Start Exploring
Should your business be here?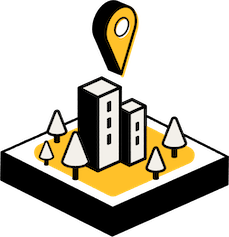 Add your business
How do I find the best memory care facilities in Columbus?
Once you have reviewed our listings of the best memory care facilities in Columbus and chosen two or three that seem to match your loved one's needs, schedule a visit to each location. When you visit, request a time that coincides with resident activities so you can see what it's like for the seniors who live there. Ask to see resident rooms so you can ascertain the cleanliness and neatness of the facility as well.
You should also ask lots of questions. Ask about the qualifications of the care team members and make sure they all have specialized training for memory care. Make sure there will be 24-hour supervision and care for your loved one. Find out the ratio of staff to residents and how many staff are on duty at a time. Finally, ask how the caregivers handle the difficult behaviors that often come with Alzheimer's disease or other forms of dementia.
Facts and trends in Columbus memory care
What are the average numbers you should know as you search for memory care in Columbus?
Another issue to bring up when you are visiting each potential memory care facility in Columbus for your loved one is cost. Caring.com has done the research to report the average monthly cost of residential memory care in the US, in Ohio, and in the Columbus area specifically, as the following table demonstrates.
When you visit memory care facilities, ask if there are additional charges that are not included in the monthly fee. These may include a deposit or charges for extra services you may want for your loved one. Also, check to see if the facility works with the long-term care insurance that your loved one has, if any.
How many people aged 65+, including those in Columbus, have Alzheimer's dementia?
Alzheimer's disease is one of the most common diseases suffered by the elderly. More than one in nine adults aged 65+ suffers from Alzheimer's dementia. The following chart indicates how many individuals suffer from the condition, by age. The information is provided by the Alzheimer's Association based on a 2021 study.
While these figures indicate how many people suffer from Alzheimer's dementia, the estimate of how many people suffer from Alzheimer's disease is actually higher. That's because approximately five million more adults are in the MCI (mild cognitive impairment) stage of Alzheimer's at any point in time, which is the stage before full-blown dementia sets in.
What services are provided by quality memory care facilities in Columbus?
When your loved one has reached the stage where they need full-time Columbus memory care, there are certain services that you can expect. First and foremost, you can expect that they will receive 24-hour supervision. This is important because seniors who suffer from Alzheimer's can get agitated or confused at any time of the day or night. Additionally, they will be provided daily nutritious meals and medication management. They will get help with personal care as needed, including incontinence care and toileting if necessary. Laundry and housekeeping services will be provided, as well as mobility assistance. Possibly the most important service is daily memory-enhancing activities conducted by memory care professionals.
Memory care for seniors in Columbus
Surrendering your loved one to full-time memory care in Columbus can be a difficult transition, both for you and for the senior with Alzheimer's disease or dementia. Seasons understands how painful this can be, and we're here for you. We can help you through the process. Get started today by using our listings of the best memory care facilities in Columbus.