Find more resources in your city!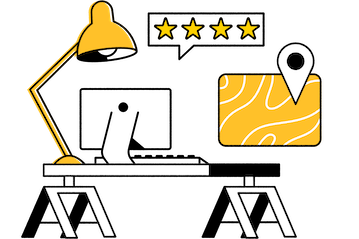 Start Exploring
Should your business be here?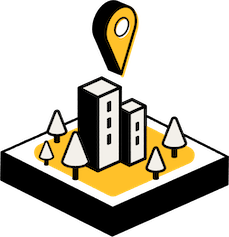 Add your business
How do I find the best memory care facilities in Cincinnati?
It's best to try and start with a small list of Cincinnati memory care facilities. Then, once you've narrowed down your list of options, you can go visit the treatment centers to see how they do things. If you're struggling to make a big list smaller, then try to filter by things like price, location, and qualifications.
It can also be a good idea to ask to speak with some families who are currently using each memory care facility in Cincinnati that you're considering. They should be able to provide you with some unique insights into what it's like at that treatment facility.
You may also want to bring your loved one into a facility that you're considering for a visit. This is the best way to get a feel for how they will respond to the environment of the treatment center. It will also give you the chance to introduce them to the staff who would be supporting them.
Facts and trends in Cincinnati memory care
What are the average numbers you should know as you search for memory care in Cincinnati?
Cost is one of the most important factors for people who are thinking about memory care in Cincinnati. That's why we've included the following table. It highlights the average cost of memory care in Ohio, Cincinnati, and the nation at large by using data curated by Caring.com. Take a look.
undefined
This data should give you a baseline figure to compare memory care facility prices to so that you know whether you're being asked to overpay or not. For example, if you can find a facility that offers all of the services that you want for under $5,306 per month, then you would know that you've likely found a good deal – but make sure the level of care doesn't decrease along with the price.
What should seniors in Cincinnati know about the relationship between age and Alzheimer's?
There are a variety of factors that may contribute to someone developing Alzheimer's. One of these is age. The older that someone gets, the likelier they are to develop Alzheimer's. Take a look at the table below to confirm that for yourself. It features data collected by the Alzheimer's Association in 2021.
The data shows that the risk of getting Alzheimer's increases exponentially by the time that someone reaches 85. This means that, even if you don't have a loved one who needs memory care now, there's a good chance that you could need this type of support in the future. So don't put off doing your research for too long.
What services are provided by quality memory care facilities in Cincinnati?
Memory care facilities provide many different services to those who frequent them. This is a list that can include things like 24-hour care and supervision, specialized staff, and memory-enhancing therapies. Additionally, many memory care facilities will offer their residents services like meal preparation, transportation, and personal care.
The specific services that your loved one gets access to will vary based on where you place them. It's another reason why it's super important to do your research before making a final selection. You want to make sure that the older adult in your life has access to each type of care that they need.
Memory care for seniors in Cincinnati
When you're ready to find a memory care facility for your loved one, Seasons has got you covered. We have a wealth of free resources available to help you figure out which facility is the best fit for your needs. So go ahead and explore to learn more about the top memory care centers in the Cincinnati area.