Find more resources in your city!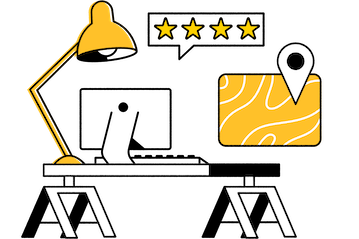 Start Exploring
Should your business be here?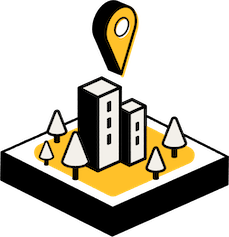 Add your business
How do I find the best memory care facilities in Chicago?
Choosing a memory care facility in Chicago is a big decision that should not be taken lightly. You can research basic capabilities online, but visiting memory care facilities yourself is the best way to find the right fit for your loved one. Many memory care facilities allow family members to take a tour, allowing you to see where your loved one will be living, what they will be doing, and the services available to them firsthand. You will also get an opportunity to interview the staff and learn more about their educational backgrounds, professional experience, and any ongoing training programs that ensure they are up-to-date with the latest memory care practices. We also recommend asking how many caretakers work each shift so you know that your loved one will be well-cared for at all hours. If your loved one has any difficult behaviors associated with their dementia, you can even ask the staff if they have any prior experience with them.
Facts and trends in Chicago memory care
What are the average numbers you should know as you search for memory care in Chicago?
The cost of Chicago memory care can be confusing since many facilities charge a basic monthly fee plus additional fees for select services that your loved one may or may not need. The following information from Caring.com compares the average cost of memory care in Illinois and Chicago to the national average:
Chicago is relatively expensive, but your loved one may not have to foot the bill alone. Long-term care insurance may absorb some of the costs, so be sure to ask what types of insurance your chosen facility accepts. You should also ask if any deposit is required and how often pricing changes just to be safe.
What are some work-related changes that may happen to caregivers in Chicago?
We understand that you and your family members want to do everything you can to help your loved one, but Alzheimer's and other forms of dementia demand constant attention that can be difficult for working adults to provide. The following data from the Alzheimer's Association reveals some of the effects on caretakers:
It isn't selfish to think of your own needs while trying to care for your loved one. In fact, 24-hour memory care in Chicago is likely better for your loved one than the support you can provide. Seasons makes it easy to find a great facility that meets all of your loved one's needs.
What services are provided by quality memory care facilities in Chicago?
A Chicago memory care facility offers many advantages for dementia patients over other forms of senior care, such as assisted living and nursing homes. All of the staff at memory care facilities have specialized training, allowing them to offer memory-boosting therapies that your loved one may not find elsewhere. Memory care facilities also offer 24-hour supervision in a secure environment, ensuring that your loved one does not forget to turn an appliance off and inadvertently burn the place down. Memory care facilities also provide services such as laundry, nutrition, and medication management that you may not find at other places. It is often the best possible environment for your loved one.
Memory care for seniors in Chicago
The transition from aging in place to living in a memory care facility isn't easy for seniors or their loved ones, but it may be necessary in order to keep your loved one secure. We can help you find a great facility, so take advantage of our resources while you are researching memory care in Chicago.