Find more resources in your city!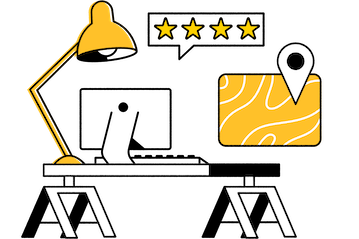 Start Exploring
Should your business be here?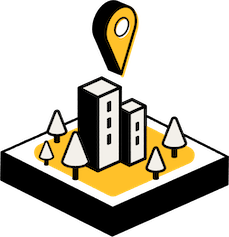 Add your business
What are the average numbers you should know as you search for memory care in Champaign?
There are a lot of steps you'll need to take before moving your loved one into one of these facilities. One of the most important is finding a home that fits within your budget. As you'll see below, the cost of memory care in Champaign is a bit higher than the national average.
Even though charges are a bit more in this area, you likely won't need to cover them all out of your own pocket. Your loved one's Medicare plan will typically provide them with some coverage for a memory care facility. That's why it's important to take the time to look into your senior's plan before committing to any of your options.
What are some work-related changes that may happen to caregivers in Champaign?
It often becomes a family member's responsibility to look after an older adult with memory problems. But as you'll see below, this can impact your career in many ways. Your loved one wouldn't want you to sacrifice your own happiness to look after them, which is another reason why a facility that provides memory care in Champaign could be the right move for your family.
Champaign memory care makes it possible to maintain your obligations at work while still getting your loved one the support they need to live with their Alzheimer's diagnosis. Not only that, but your senior will often be more comfortable and safer in a facility where they have professionals available 24/7 to look after them.
How do I find the best memory care facilities in Champaign?
If you're ready to begin searching for Champaign memory care, you can start by sitting down with your loved one and having a conversation. Ask them what they would like to get out of a memory care home and make a list of everything they say. You can use that list to narrow down your list of local providers until you get to a more manageable level.
At that point, you'll likely want to go and visit some of these facilities in person. This will give you and your senior the opportunity to connect with staff members and other residents so that you can truly see which place is going to be the right fit for them. You can take look at our comprehensive guide to choosing a memory care facility for additional guidance during this process.
Memory care for seniors in Champaign
Facilities that offer memory care in Springfield, Decatur, and Champaign make it easier for families to give their loved ones a better life. Your senior will enjoy the benefits of constant supervision and support. They'll also have plenty of opportunities to participate in engaging activities with other residents. It could be the best way for you to ensure that they get as much out of their remaining golden years as possible. So why wait? Take the first step by reviewing the resources you've found on Seasons today.