Find more resources in your city!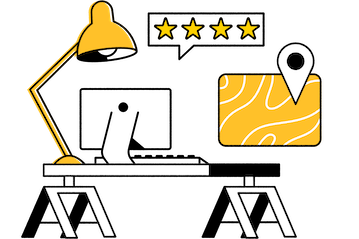 Start Exploring
Should your business be here?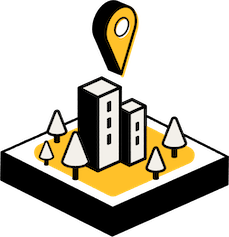 Add your business
How do I find the best memory care facilities in Boston?
To find the right Boston memory care provider, you want to start by understanding what it is that you need from one of these companies. Some older adults will need special types of care. If you think that yours might, then that can help you narrow down your options. You can also use things like price and staff qualifications to zero in on your best options for memory care in Boston.
Once you've got a smaller list, it'll be a good idea for you to go and visit each of the remaining facilities. While there, see if you can talk with some families who already have a loved one at the facility. Doing this can help you gain some powerful insights into the strengths and weaknesses of the treatment center.
You will also likely want to give the older adult in your life a chance to provide input. You can give them that opportunity by taking them with you on some of your final visits to these facilities.
Facts and trends in Boston memory care
What are the average numbers you should know as you search for memory care in Boston?
The amount that people pay for memory care is highly dependent upon where they live. Generally, people who live in areas with high costs of living, such as Boston, will have to pay more for this type of care. For example, take a look at the table below, which features data collected by Caring.com.
Memory care in the Boston area (and even in Massachusetts as a whole) is quite a bit more expensive than it is across the nation. That being said, there's no substitute for giving your loved one the support they need to live a fulfilling life — even if it is costly to do so.
What should caregivers in Boston know about the mental health impact of caring for a loved one with dementia?
You may consider caring for your loved one on your own instead of using Manchester memory care. However, you yourself may experience numerous difficult mental health struggles if you do. For example, take a look at the list below. It shines a light on data collected by the Alzheimer's Association in 2021.
Caregivers Report the Following Personal Impacts of Supporting Someone with Dementia
Emotional Stress
Physical Stress
Anxiety
This data shows that you could suffer from a wide variety of consequences if you try to care for your loved one with memory problems on your own. It's another reason why you should seriously consider memory care facilities in your area. Doing so will take the burden off of you while providing your loved one with the care they need.
What services are provided by quality memory care facilities in Boston?
Each memory care facility in the Boston area offers its own set of services. That being said, the vast majority of memory care facilities will provide their residents with things like 24-hour care, opportunities to work with specially-trained staff members, and memory-enhancing therapies.
Some facilities will go above and beyond this as well. For example, you can often find memory care facilities that will provide your loved one with meals, transport them to and from various locations, and provide things like laundry services and personal care support. These services may cost a little extra, but they're often worth the added price because they make your loved one's life more comfortable.
Memory care for seniors in Boston
If you're ready to get your loved one set up at a memory care facility in Boston, then Seasons can help you do it. We provide a wealth of free resources to help you learn more about the top providers in your area. Take a look through our Boston pages when you're ready to begin.